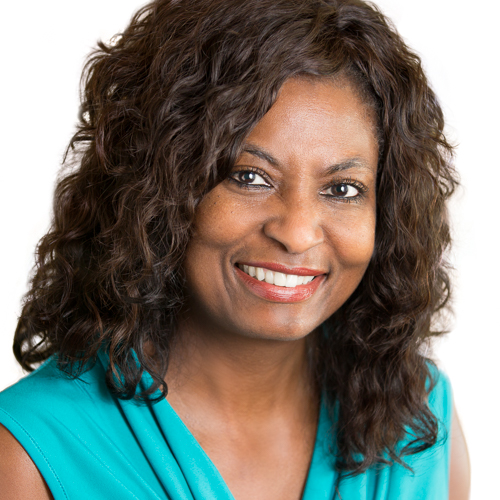 "My CSP education gave me the confidence to go into the working world without hesitation."
Carline (Jackson) Bengtsson is an alumna who has worked in the corporate world for the majority of her career and is now seeking to develop a non-profit to address hunger. Aside from her work, she's a published author and serves on CSP's Alumni Advisory Council.
Q: What brought you to CSP?
A: I knew from the age of twelve and on that I would attend Concordia by virtue of its location in proximity to where I grew up after moving to Minnesota from Jamaica as a child. The campus was visibly small and inviting and just called out to me; it seemed like the perfect setting for a college education.
Q: How would you describe your CSP experience?
A: My CSP experience ran the gamut giving me opportunities to be a student leader and mentor to my peers. The class sizes were ideal for engaged learning and constructive feedback if desired to ensure a positive learning trajectory.
Q: What was your campus involvement as a student?
A: Freshman year: Member of the Black Student Senate Organization and Drill Team (dance line) Sophomore year: Became President of the Black Student for Unity (BSU) Organization promoting a culture of inclusion and diversity on campus through interactions and programming for all; member of the Drill Team. 
Junior year: Member of BSU; cheerleading for basketball and football; women's tennis. 
Senior year: Member of BSU; Drill Team & Cheerleading for basketball and football.
Q: What has your career path been since graduating?
A: Worked for three major companies – Blue Cross Blue Shield of MN, Honeywell and Medtronic within global supply chain and quality as an analyst, product, people and program manager.
Q: Describe your current job role and responsibilities:
A: I'm currently working to form a non-profit dedicated to combating hunger in partnership with organizations that provide meals for those in need of daily nourishment through dependable, reliable and sustainable sources.
Q: What are your career goals?
A: My career goals have been met through the opportunities afforded me to work the last twenty-six plus years for a company dedicated to saving lives through the development of biomedical technology. I am proud of the contributions I have made to impact patients around the world. Now I look towards giving back in a different way to impact and sustain lives through the gift of food— daily nourishment.
Q: Who were some of the people at CSP that influenced you the most, and how?
A: It's difficult to point out just one person because CSP is a family and all— administration, faculty, and students—influence and leave their mark over the course of four years. However, I will say that Patrick Fiachie, Minority Counselor, was very instrumental in my growth and development into a student leader.
Q: What are your favorite CSP memories?
A: There are many, but what stands out was trips to opposing Concordia schools for basketball tournaments. Also, being in the student union late into the evening hanging out with fellow students, just being immersed in campus life.
Q: How has your CSP education impacted your life and career?
A: My CSP education gave me the confidence to go into the working world without hesitation because I had the tools, talent and a natural willingness to learn and grow into the military avionics and health industries, where I found myself working and making decisions to meet time-sensitive deliverables.