Nonprofit Audit and Tax Associate, CliftonLarsonAllen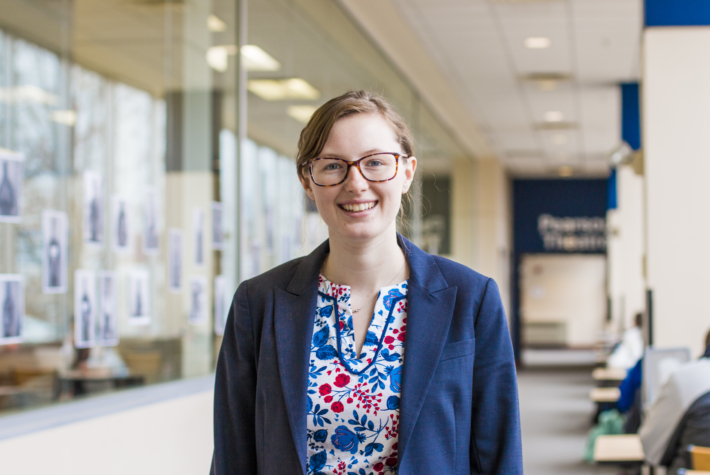 "At Concordia, I've learned what it is to be a leader."
Crystal Thompson knew going into her college search that she wanted a campus where she would feel comfortable and safe as she pursued her dreams of becoming an accountant. As soon as she came to Concordia, she knew it was home. "I felt that I would grow, learn and connect with other students on campus."
From the beginning, Thompson was confident she wanted to work in the accounting field and now, she is focusing on non-profit organizations. "I want to help non-profits to be able to achieve their goals," she explained. Her coursework at CSP allowed her to interact with all types of individuals which translated well into her internship responsibilities at CliftonLarsonAllen (CLA) where she works alone as well as with a diverse client base.
The support and the effort of CSP's faculty also helped fuel her drive to succeed. "Having wonderful professors on campus made me want to succeed and put more effort into not only my academic success but my future."
That achievement is visible in the skills she's developed that have already impacted her career path for the better. "At Concordia, I've learned what it is to be a leader."
Capitalizing on her growth, Crystal has already secured an associate position with CLA following her graduation in 2018, expanding upon her internship with the company during her senior year. She will continue completing tax and audit work with nonprofit clients.