Owner and Personal Trainer, Cuong Strong Personal Training & Nutrition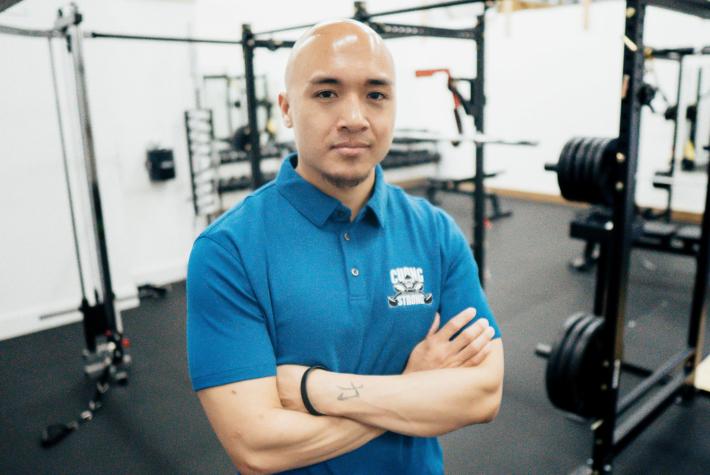 "Never stop learning."
Cuong Nguyen transferred from Dakota State University to CSP to pursue a degree in Exercise Science. He now owns his own gym, Cuong Strong Personal Training & Nutrition, in Sioux Falls, South Dakota. Read our Q&A with Cuong below!
Q: What first sparked your interest in owning your own gym?
A: I was a personal trainer at a local gym for several years and I wanted to grow my personal training business more so I needed my own space to teach other personal trainers how to help people reach their goals
Q: What has been the most challenging part of owning a gym?
A: The most challenging part of owning a gym has been finding quality personal trainers who share the same vision and are dedicated to helping their clients reach their goals.
Q: How has the COVID-19 pandemic impacted your ability to provide services to your community?
A: We are located in Sioux Falls, South Dakota so we have been able to keep the gym open throughout the pandemic, but COVID-19 has made day to day operations a little more challenging because there is a lot more cleaning. Since the beginning of the pandemic we have increased our online training services to better service the Sioux Falls area and help others who live in other areas.
Q: Why did you ultimately choose Concordia University, St. Paul?
A: I choose Concordia University because the program was 100% online and I knew the course work would help me become a better personal trainer
Q: When considering transfer options, what factors influenced your decision to attend Concordia University?
A: The amount of credits that will transfer
Q: How would you assess the ease of the Concordia transfer process?
A: Easy to transfer
Q: What are your next steps (continuing education/certifications, diving into your career)?
A: My next goal is to earn a nutrition certification (Certified Sports Nutritionist: CISSN) and build another gym
Q: In what ways do you feel CSP prepared you to pursue your path?
A: I have learned a lot of exercise science that I can use each day in my career as a personal trainer.
Q: If you could give advice to a student who wants to pursue a similar career path, what would it be?
A: Never stop learning.