B.A. in Public Relations '23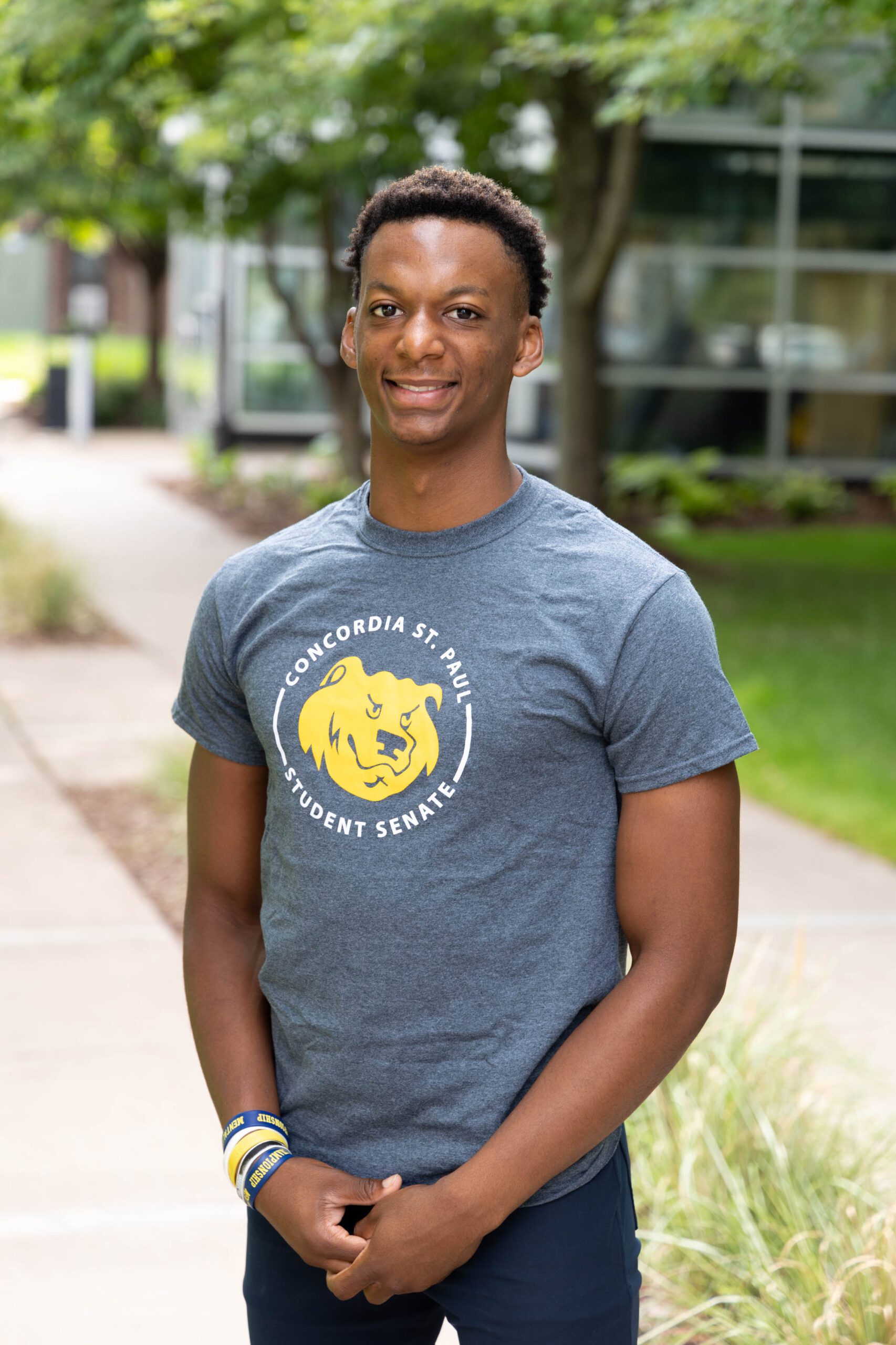 Davaris Cheeks is a senior majoring in Public Relations and minoring in Business Management and Marketing. He is an involved student on campus and in extracurriculars. Cheeks plays on CSP's football team and holds positions in many campus clubs. He is currently the Student Senate President and was previously the President of the Black Student Union on campus.
Cheeks was introduced to CSP during his recruitment process for football. Once it was on his radar, it met all of his needs. "Coming out of high school, I had a few key factors I was looking for in a school. Financial affordability, a diverse student body, a platform to grow in my faith, professional development opportunities, and a place where I could be supported athletically and academically. CSP checked all of those boxes, and I felt all of these qualities as soon as I stepped foot on campus."
Cheeks takes pride in CSP's diverse and tight-knit community on campus. One of his favorite aspects of Concordia is how students, faculty, and staff can come together to celebrate diversity by sharing different viewpoints and perspectives that help grow, educate, and support one another.
"These opportunities have led me to testify on bills in the state capitol, connect with advocacy groups in the Twin Cities supporting ethnic groups and communities, and even have led to internship opportunities to advocate and serve."
Through his involvement around campus and the local community, mixed with his academic pursuits, Cheeks has been able to cater his education to his career interests.