Assistant Professor of Physical Therapy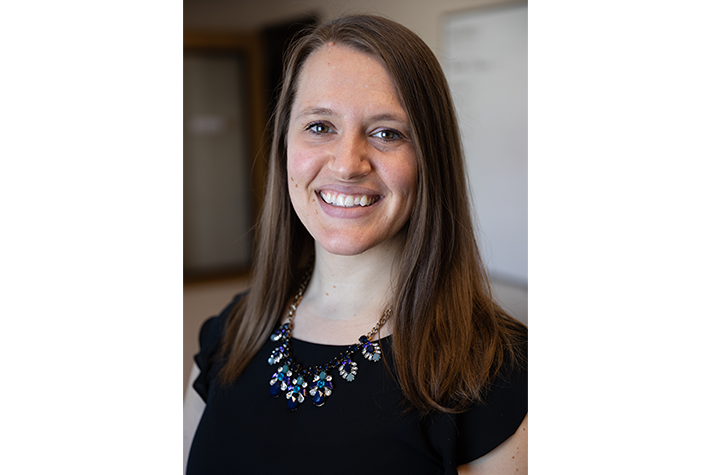 Dr. Amy Toonstra joined the Doctorate of Physical Therapy program as a fulltime faculty member in 2018. She received her BA and Doctorate of Physical Therapy at the College of St. Scholastica. She became a Board-Certified Clinical Specialist in Cardiopulmonary Physical Therapy in 2015.
Dr. Toonstra worked at Johns Hopkins Hospital for over 7 years where she was the ICU Clinical Specialist and director of an accredited Critical Care Fellowship Program for Physical Therapists. She also worked as a clinical mentor for an accredited Acute Care Residency Program. During her time there, she performed and participated in clinical research with patients with critical illness. She has published her research and presented at national and international conferences.
Currently, Dr. Toonstra's research focuses on blood pressure measurement techniques and public understanding of mobility during hospitalization. Some examples of recent dissemination include:
Hiser S, Toonstra A, Friedman LA, Colantuoni E, Needham D. Inter-rater reliability of AM-PAC "6-Clicks" Inpatient Mobility Short Form in the Intensive Care Unit. Physiotherapy Research International. 2020; May 24:e1849. doi: 10.1002/pri.1849.
Educational course for MNPTA: "Management of ICU-Acquired Weakness Throughout the Continuum of Care" (Toonstra, 2020)
Educational session at CSM: "Functional Measures in the ICU: How to Have Your Cake and Eat It, Too" (Seltzer, Toonstra, 2019)
Educational session at CSM: "Is Your Career Plan Keeping Up With the Future of PT Care in the ICU?" (Perme, Ryan, Toonstra, 2019)
Goodson C, Friedman L, Mantheiy E, Heckle K, Lavezza A, Toonstra A, Parker A, Seltzer J, Valetis M, Glover M, Outten C, Schwartz K, Jones A, Coggins S, Hoyer E, Needham D. Perceived barriers to mobility in a medical ICU: The patient mobilization attitudes & beliefs survey for the ICU. Journal of Intensive Care Medicine. 2018 Oct 18;885066618807120. doi: 10.1177/0885066618807120.
Hiser S, Toonstra A, Friedman LA, Colantuoni E, Connolly B, Needham D. Inter-rater reliability of the Functional Status Score for the Intensive Care Unit. J Acute Care Phys Ther. 2018; 9(4): 186-192.
Dr. Toonstra is a member of the MNPTA and APTA. She enjoys spending time with her husband and two daughters, as well as playing piano, painting, and exercising.
Email: [email protected]