Associate Professor of Education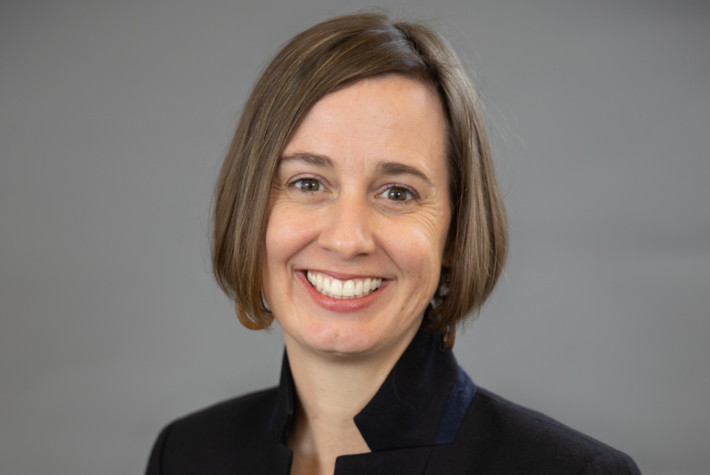 Dr. Wangsness Willemsen's teaching, research and practice are aimed at ensuring schooling better supports equity and wellbeing for students and educators alike. She serves as Associate Professor of Education and Dissertation Coordinator in the Department of Doctoral Studies in Education.
Dr. Wangsness Willemsen is an anthropologist of education whose current research is focused on the experiences of public educators navigating the Covid-19 pandemic. Together with Dr. John Braun and doctoral students Kristine Scallon and Justin Tiarks, she is conducting a mixed-methods study of a school district's implementation of trauma-informed practices with a focus on teacher collaboration and administrators' leadership strategies during the pandemic. Together with Dr. Elisheva Cohen of Indiana University, she is engaged in a longitudinal examination of elementary teachers' experiences during the pandemic. This research is funded by American Educational Research Association, Indiana University and Concordia University, St. Paul.
Dr. Wangsness Willemsen has been conducting research on issues related to schooling, gender and life history in Tanzania together with Judith Merinyo for over ten years. This research formed the basis of her doctoral dissertation, which in 2017 received the Gail Kelly award for outstanding dissertation from Comparative and International Education Society. Since arriving at Concordia, she has also examined the interplay of learning and design with Dr. Ric Dressen in partnership with Wold Architecture and has served as a co-PI with Dr. Jeanne Lojovich on a study of diversity, equity and inclusion in healthcare.
Within the Department of Doctoral Studies in Education, Dr. Wangsness Willemsen focuses on supporting Ed.D. students' dissertation research as well as teaching courses on research methods and epistemologies, equity and diversity, ethics and educational leadership. She created the department's Dissertation Dashboard, a website that outlines the steps of the dissertation process, includes templates and rubrics for each chapter, features resources and coaching videos on writing and analysis, and serves to demystify the dissertation process and product. She is proud to have served as advisor or committee member for dozens of Concordia's Ed.D. students.
As an international education expert working at the nexus of schooling, international development and gender, Dr. Wangsness Willemsen has consulted with institutions such as United Nations Girls' Educational Initiative, United States Agency for International Development, World Vision, CARE International, Miske Witt and Associates, and Project Zawadi Tanzania. She currently serves on the board of directors of Mwangaza Education for Partnership and has served on the board of directors of Project Zawadi, organizations which partner with Tanzanian educators to support strengthened educational quality and equity in Tanzanian communities.
Previously Dr. Wangsness Willemsen was at the University of Minnesota, where she taught courses in comparative education and narrative inquiry, worked on issues of educational equity and teacher training, co-led a study of adolescence and gender relations in Tanzania, and led qualitative research for a longitudinal, mixed-methods evaluation of educational initiatives in East Africa. Prior to joining higher education, she worked as an English language teacher and ELL coordinator in diverse high school settings ranging from urban, suburban and rural Minnesota to urban and rural Tanzania.
ACADEMIC CREDENTIALS
PhD, Educational Policy and Administration (Comparative and International Development Education concentration), University of Minnesota
MEd, Second Languages and Cultures (ELL teaching), University of Minnesota
BA, Anthropology and Philosophy, Luther College
AREAS of FOCUS
Comparative and international education; gender and international development; anthropology of education; qualitative methodologies; narrative inquiry; equity and education; teaching and learning; educational leadership; research ethics.
PROFESSIONAL AFFILIATIONS
Comparative and International Education Society
American Educational Research Association
American Anthropological Association
Gender and Education Association
Mwangaza Education for Partnership Board of Directors