Associate Professor of Education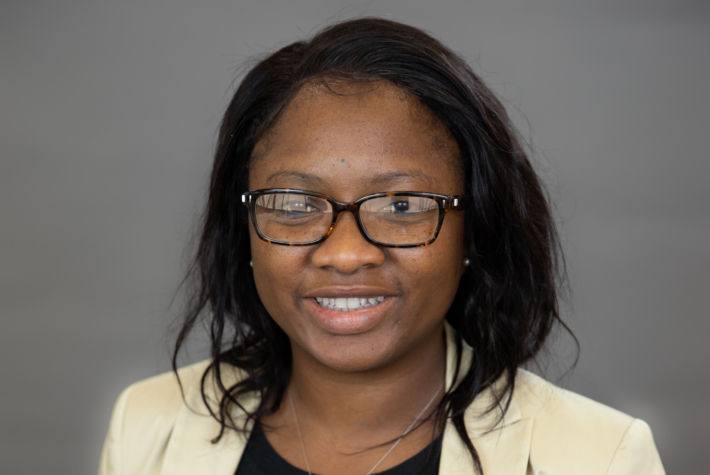 Dr. Oluwatoyin Akinde Fakuajo is a faculty member in the Department of Doctoral Studies in Education at Concordia University, St. Paul. She brings a practical approach to Leadership in Education.  Dr. Akinde Fakuajo has the experience to bring course materials to life for students and illustrate the blend between theory and practice, which gives students a mixture of academic excellence with professional acumen necessary for critical analysis skills needed in the workplace.
ACADEMIC CREDENTIALS
Educational Administration (K-12 Principal),  Saint Mary's University of Minnesota
Ed.D. Leadership, Saint Mary's University of Minnesota
M.A. Organizational Leadership, Bethel University
B.S. Business Administration, University of Ibadan
AREAS OF INTEREST
Her interest includes research on the intersection of heutagogy and ergonagy as related to adult learners and the preparation of educational leaders, the anthropological approach to teaching and learning, and those underpinnings. Furthermore, on topics relating to educational assessments. More importantly, she enjoys facilitating the process in which students engage in critical thinking through inquiry and dialogue on evidence-based methods.
SELECTED PUBLICATIONS
Akinde, O. A. (2020). A graduate education program's look at grading. Educational Research and Reviews, 15(3), 104-114.
Akinde, O. A., Harr, D., & Burger, P. (2017). Field Experience: Experiential Learning as Complementary to the Conceptual Learning for International Students in a Graduate Teacher Education Program. International Journal of Higher Education, 6(4), 137- 151.
Akinde, O. A. (2015). A Pilot Study of Students' Learning Outcome using Didactic and
Socratic Instructional Methods: An Assessment based on Bloom's Taxonomy.
Educational Research and Reviews, 10(21), 2821-2833
Akinde, O. A. (2013). Acculturation of Nigerian Immigrants in Minnesota. Journal of Pan African Studies, 6(6), 181.
Akinde, O. A. (2013). A qualitative study of factors surrounding high mortality in Nigeria.
Science Journal of Sociology & Anthropology,
Akinde, O. A. (2010). A Study Comparing the Leadership and Management
Characteristics of Associate Church Pastors and Mid-level Corporate Managers and Leaders: An Analysis Based on Member Feedback (Doctoral dissertation, Saint Mary's University of Minnesota).Call # 658.4092 A31 Barcode # 33500002225662
Akinde, O. A. (2005). Managers & Leaders: Are They Different? (Capstone, Bethel University).
Address: AD 338
Phone: 651-641-8202
Email: [email protected] (Preferred)