Assistant Professor of Biology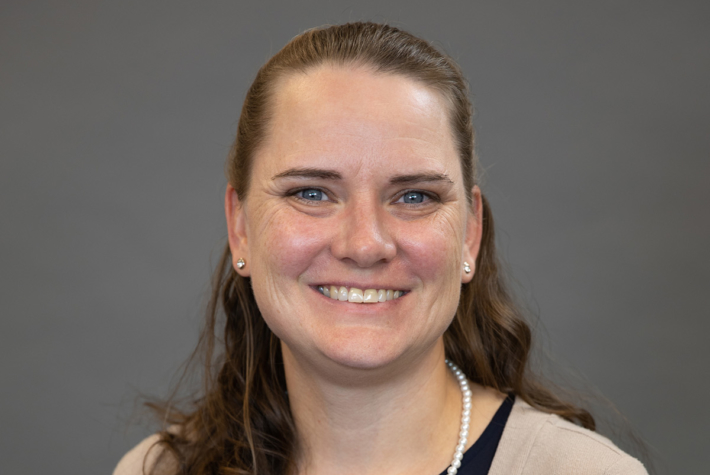 Rachel Bergerson, Ph.D., is an Assistant Professor who joined the Science department at Concordia University in August of 2020. Dr. Bergerson leads several courses that are core or elective courses for majors in Biology and Biochemistry including Cell Biology, Immunology and Molecular Biology. She also teaches Introductory Biology (BIO120) and Anatomy and Physiology (BIO315). In addition, Dr. Bergerson will co-lead a study abroad Travel Seminar to Germany with the Business Department during spring break in 2023.
Dr. Bergerson has a large depth of research experience including 13 years of graduate school and 2 different post-doctoral fellowships. She has utilized a variety of cellular and molecular biology techniques while studying the genetic basis for leukemia in mouse models and the recovery of immune cells after transplantation. She also has taught biology at four different undergraduate institutions in Minnesota. Dr. Bergerson is now focused on mentoring the next generation of scientists and healthcare providers.
"I enjoy teaching CSP students across the Science Department curriculum to make connections and ask scientific questions in biology. Helping students pursue their career goals in a faith-based environment while using a scientific approach to teaching and learning is exciting and rewarding." – Dr. Rachel Bergerson
Professional History
Concordia University, St. Paul: Assistant Professor of Biology
Metropolitan State University, St. Paul: Assistant (Term) Professor of Biology
College of St. Benedict/St. John's University, Collegeville, MN: Assistant (Term) Professor of Biology
Carleton College, Northfield, MN: Adjunct Professor of Biolgy
University of Minnesota, Twin Cities: Postdoctoral Associate/Fellow
University of Chicago, Chicago, IL: Postdoctoral Fellow
Academic Pedigree
B.A. in Biology at Augustana College in Rock Island, IL
Ph.D. in Microbiology, Immunology, and Cancer Biology at the University of Minnesota, Twin Cities
Websites
Contact Info
Office Address: SC 119
Phone: 651-641-8779, Extension 8779
Email: [email protected] (Preferred)