Assistant Professor of Biology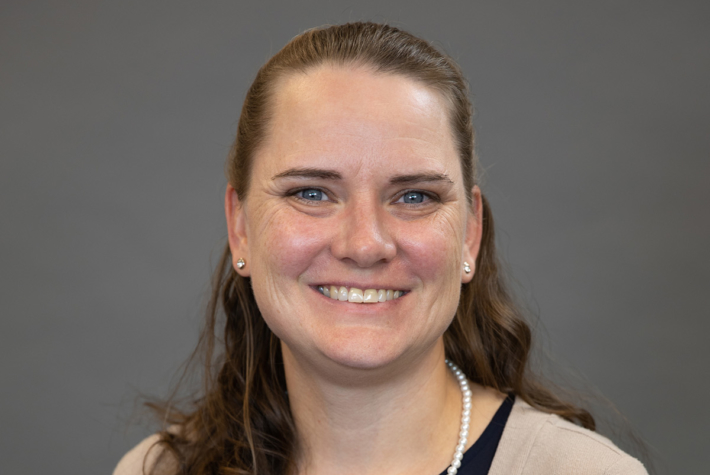 Dr. Rachel Bergerson joined the Science Department at CSP in August 2020 after spending four years teaching biology at Metropolitan State University in St. Paul and the College of St. Benedict/St. John's University in Collegeville, Minn. Prior to that, she conducted post-doctoral research for four years studying human natural killer cells at the University of Minnesota.
Rachel obtained her PhD in microbiology, immunology, and cancer biology in 2010 from the University of Minnesota, studying the genetic basis for leukemia and her BA in biology in 2003 from Augustana College in Rock Island, Ill.
While Dr. Bergerson has studied the formation and treatment of leukemias at several stages of her research training, her passion became about teaching the next generation of scientists. During her time as a post-doc, Dr. Bergerson completed the Preparing Future Faculty course series and decided to pursue a career in teaching. She realized she loved to see students learn, make connections, and ask scientific questions in biology. She is excited to work with students at CSP to help them pursue their career goals in a faith-based environment while learning to think critically using a scientific approach to teaching and learning.
Dr. Bergerson is an avid Minnesota Twins baseball fan and enjoys reading, golfing, and outdoor adventures with family, including her husband and two little girls.
ACADEMIC CREDENTIALS
PhD Microbiology, Immunology, and Cancer Biology, University of Minnesota (2010)
BA Biology, Augustana College, Rock Island, Ill. (2003)
WEBSITES
LinkedIn: https://www.linkedin.com/in/rachelbergerson
CONTACT INFO
Office Address: SC 119
Phone: 651-641-8779, Extension 8779
Email: bergerson@csp.edu (Preferred)