Professor of Theology & Ministry, Director of The Center for Biblical Studies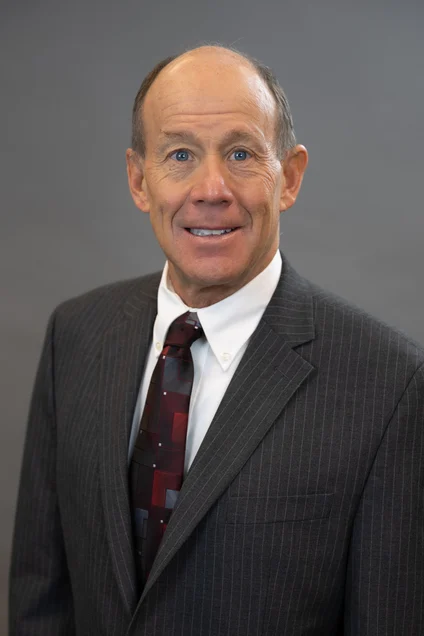 Dr. Reed Lessing is a Professor of Theology and Ministry at Concordia University and Director of the Center for Biblical Studies. With over twenty years of parish ministry and fourteen years as a professor at Concordia Seminary in St. Louis, Reed is well-positioned to provide biblical resources for leaders in the LCMS and beyond. He is the author of five commentaries in the Concordia Commentary Series—Isaiah 40–55, Isaiah 56–66, Amos, Jonah, and Zechariah—a sixth, on Lamentations, is in progress. Reed has written two additional books on the Old Testament, "Deliver Us: God's Rescue Story in Exodus (Concordia Publishing House, 2022) and "Overcoming Life's Sorrows: Studies in the Book of Jeremiah" (Concordia Publishing House, 2021). Together with Andy Steinmann, he has also co-authored "The Messianic Message" (Concordia Publishing House, 2023) and "Prepare the Way of the Lord" (Concordia Publishing House, 2014). Reed has also written sermon series, Bible Studies, and devotional booklets for Concordia Publishing House, Concordia Seminary, and Creative Communications for the Parish.
Reed was ordained into the Office of the Holy Ministry on June 29, 1986, at Christ the Servant Lutheran Church, West Monroe, Louisiana, where he served as the church's pastor until March of 1990.  From March, 1990 to August, 1999 he was the pastor of Trinity Lutheran Church, Broken Arrow, Oklahoma. Reed was on the faculty of Concordia Seminary, St. Louis, MO from 1999–2013—earning the rank of full professor in 2011. He then served as Senior Pastor at St. Michael Lutheran Church in Ft. Wayne, Indiana. Currently, he is a professor of Theology of Ministry, Director for the Center of Biblical Studies, and Pre-Seminary Director at Concordia University in St. Paul, Minnesota.
Reed has three children and three grandchildren. In his spare time, he enjoys jogging, biking, hiking, and cross-country skiing.  
Professional Experience:
Associate Pastor, Crossview Lutheran Church, Edina, MN (June 2023-Present)
Faculty, Concordia University, St. Paul, MN (2020-present)
Pastor, St. Michael Lutheran Church, Ft. Wayne, IN (2013-2020)
Faculty, Concordia Seminary, St. Louis, MO (1999-2013)
Pastor, Trinity Lutheran Church, Borken Arrow, OK (1990-1999)
Pastor, Christ the Servant Lutheran Church, West Monroe, LA (1986-1990)
Academic Credentials:
Ph.D., Hebrew Bible, Concordia Seminary, St. Louis, MO (2001)
S.T.M., Concordia Seminary, St. Louis, MO. (1989)
MDiv, Concordia Seminary, St. Louis (1985)
B.A., Pre-Seminary Theology, St. John's College, Winfield, KS (1981)
Contact:
Office: AD 330
Email: [email protected]