Medical Marketing Manager at AbleNet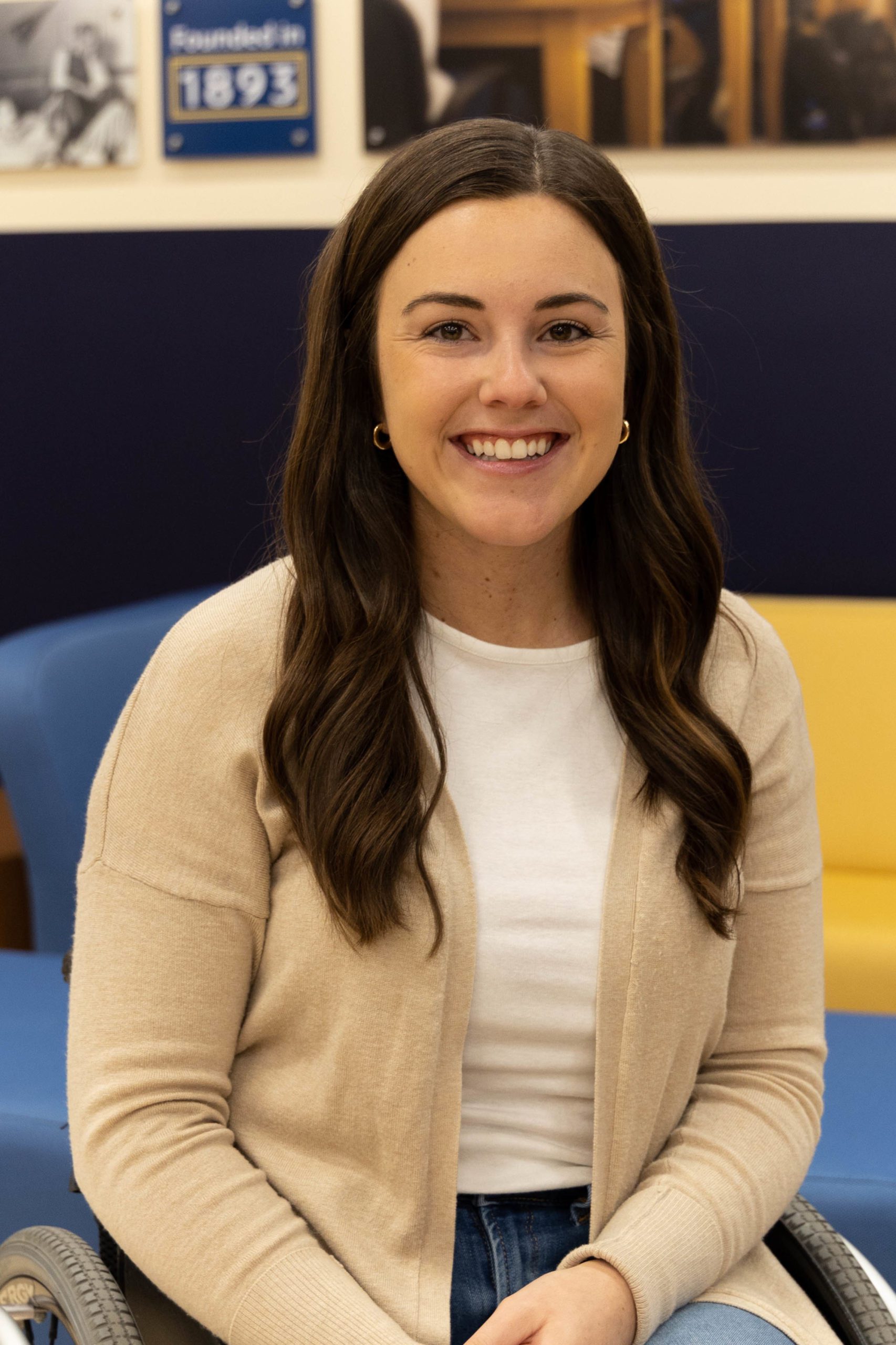 Hanna Jorgenson completed her MA degree in Strategic Communication Management at CSP in 2018. She has used the skills taught in the program to take on a Marketing Management role at AbleNet, a Twin Cities company that provides speech devices for clients with communication disorders. 
As a Marketing Manager in the medical field, there are a lot of responsibilities that Jorgenson must meet. She helps her company grow and succeed by thinking strategically to plan and meet the needs of both short-term and long-term goals. She attributes CSP's thoughtfully curated classes and quality education for providing her with the communications skills she needed to feel confident in her role. "I had an interest in marketing and communications, and the courses offered in my program allowed me to strengthen my skills in a way that fulfilled career interests and made me a well-rounded employee."
Jorgenson also notes the ease and flexibility of doing an online program. As a working professional, flexibility is an essential element of any graduate program. "The program's flexibility allowed me to continue working full time while also taking courses." She says that CSP's format allowed her to transfer what she was learning in real-time in her program to her current job while she was still working. 
Affordability was the second most important thing for Jorgenson to consider when choosing an MA program. She appreciated how CSP offered an affordable option without compromising the integrity of the education she was receiving. "As someone who was new in their career and fresh out of college, finding an affordable MA program was very important to me."
Jorgenson says it was more than worth it to continue her education and encourages every student thinking of pursuing a graduate program to go for it.