Assistant Professor of Christian Education & Leadership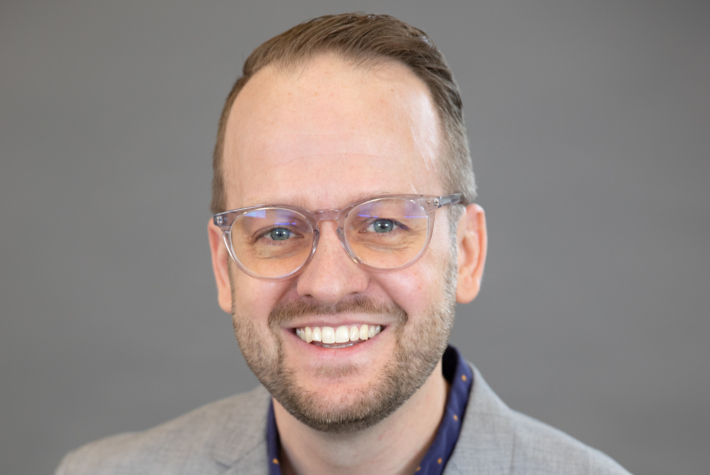 Dr. Heath Lewis joined the faculty at Concordia University, St. Paul, in Fall 2015. As Assistant Professor of Christian Education & Leadership, Dr. Lewis teaches courses in the Christian Ministry major and is working to reinvigorate the historically strong Christian Education programs at CSP. He also serves as the instructor of the Quantitative Research Methods course in CSP's Doctorate in Education (EdD) program.
Prior to coming to CSP, Dr. Lewis served as the Director of Christian Education at Holy Trinity Lutheran Church (Edmond, OK), where he led the congregation's parish education, youth ministry, communication, and more for nearly 10 years.
Outside the classroom, Dr. Lewis can often be found in the crowd at a concert or sporting event. He is an avid fan of Irish rock band U2, and is passionate about cheering on his favorite sports teams, including Tottenham Hotspur FC (EPL), Minnesota United FC (MLS), and Gonzaga Bulldogs (NCAA). Dr. Lewis is also a devoted pen collector, with a fountain pen collection in the triple-digits. Above all, Dr. Lewis loves spending time with his wife and daughter.
Academic Focus 
Leadership studies; Christian education; emerging adult generations (Generations Z and Alpha); pop culture, theology, and philosophy; and quantitative research methodologies.
Professional Experience
Faculty, Concordia University, St, Paul, MN (2015-present)
DCE, Holy Trinity Lutheran Church, Edmond, OK (2006-2015)
Academic Credentials
Ph.D., Education, Drake University (2020)
M.A., Organizational Leadership, Gonzaga University (2014)
B.A., Behavioral Sciences, Concordia University, Nebraska (2006)
DCE Certification, Concordia University, Nebraska (2006)
Office: AD 326
Phone: 651-603-6214 Extension 6214
Email: [email protected]