Family Advocate, Amherst H. Wilder Foundation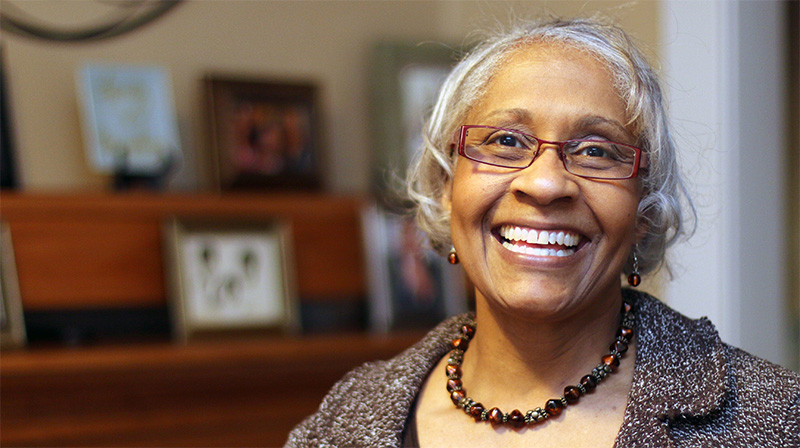 "It's an honor to be able to make a unique difference in families' lives."
Jacklyn Milton is one of those people who wants to make a difference in the world. She grew up with a rich family heritage and she feels one of the most important jobs she has in life is to be a role model for others through service in her community.
She had an in-home daycare for more than 30 years and watched many children. She was proud to be a part of their lives during their key formative years. She started her college journey at age 50 so she could help children by empowering adults through the development of key parenting skills.
Concordia's Family Science program equipped her to live out her passion in life. At Wilder, she works directly with parents to help their children be more successful in school. These are parents who, in the past, haven't sent their kids to school and haven't been engaged with the school – they are at-risk families. "It's an honor to be able to make a unique difference in families' lives."
"It's hard to build relationships with families who experience marginalization, but it's something I've been able to do with all of them," she explained.
The children come from complicated situations like homelessness, poverty, and domestic violence. With help, they can get the resources they didn't have before and be able to accomplish great things and build their own family heritage.