Chair - Department of Criminal Justice, Assistant Professor of Criminal Justice and Human Services Forensic Behavioral Health and Trauma, Resilience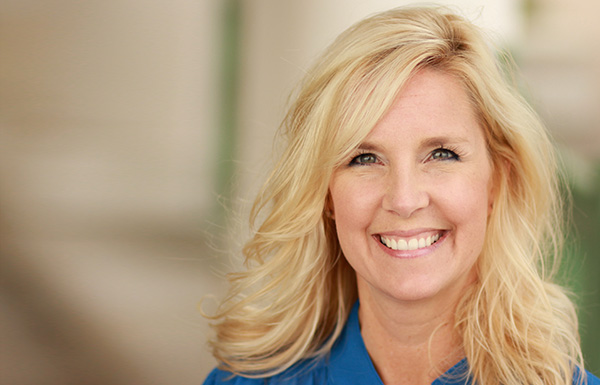 Janina Cich serves as Criminal Justice Department Chair, overseeing Criminal Justice BA & Criminal Justice-Leadership MA programs, Sociology BA, and Forensic Behavioral Health & Trauma, Resilience, and Self-Care Strategies MA Programs. A veteran law enforcement officer and expert in forensic studies, Janina brings a unique professional background to guide forward-thinking vision to develop a new generation of criminal justice leaders.
At a time when law enforcement is under close public scrutiny, Janina works closely with the faculty and students at CSP – along with local law enforcement agencies – to redefine how criminal justice can and should be delivered in the 21st Century. A graduate of CSP herself, Janina holds a Master of Arts in Forensic Mental Health and a Bachelor of Arts in Criminal Justice from the university. She has more than a decade of on-the-street law enforcement work as a sworn police officer. Janina leans on her extensive real-world experience as she develops and oversees criminal justice academic programming for her alma mater.
Beyond her work in law enforcement and CSP, Janina is also the Chief Operating Officer for the American Institute for the Advancement of Forensic Studies. The organization unites forensic communities of criminal justice, education, law, medicine and psychology. Through training and other programs, AIAFS is an essential bridge within the forensic community, which also helps shape innovations and application of law enforcement at the street level. She also is a frequent expert lecturer; conducted extensive research and co-authored a plethora of forensic mental health and criminal justice related articles. Janina has also taught criminal justice courses and crime scene investigation since 2003 and instructs law enforcement candidates on specific Minnesota Peace Officer Standards & Training (POST) requirements, which is essential for final MN POST officer licensure.  
"Wisdom is a lifelong process where you learn new approaches, ideas, and perspectives. I value and embrace the dynamic people I serve, allowing for a creative and positive learning environment where students can maximize critical thinking and problem-solving skills in modern-day criminal justice and behavioral health issues and trends." – Professor Janina Cich
Academic Pedigree
Master of Arts Degree in Criminal Justice Forensic Mental Health – Concordia University, Saint Paul

Bachelor of Arts Degree in Criminal Justice – Concordia University, Saint Paul

Center for Criminal Justice & Law Enforcement POST Certificate, SKILLS, St. Paul

Associate in Science – Law Enforcement – N. Hennepin Community College, Brooklyn Park
Professional Affiliations and Academic Focus
Criminal Justice Department Chair – Concordia University, St. Paul, MN

Chief Operating Officer – The American Institute for the Advancement of Forensic Studies (AIAFS) (aiafs.com)

Peer-review panel member for Forensic Scholars Today (http://online.csp.edu/forensic-scholars-today)

Adjunct Criminal Justice Professor – Minneapolis, MN Colleges ('03-present)

Concordia University, St. Paul – Criminal Justice Executive Advisory Board, Founder

Mental Health Advisory Board Member – Frazer (Frazer.org)

MN Crisis Intervention Training (CIT) B

oard Member (mncit.org)

MN Peace Officer Standards and Training (POST) – Conflict Management, Mediation, and Crisis Intervention Focus Group Member

Providing the stage for academic balance i

n practical experience, creative and critical-thinking application, and expanded academic wisdom in the field of service.
Key Areas of Expertise for Media:
Law Enforcement Reform

Police Leadership Innovation

Use of Force, After-Action Analysis

Forensic Research

Forensic Mental Health
Campus Address: AD 216
Email: [email protected]