English Instructor, Anoka Ramsey Community College | Co-Editor of Poetry City, USA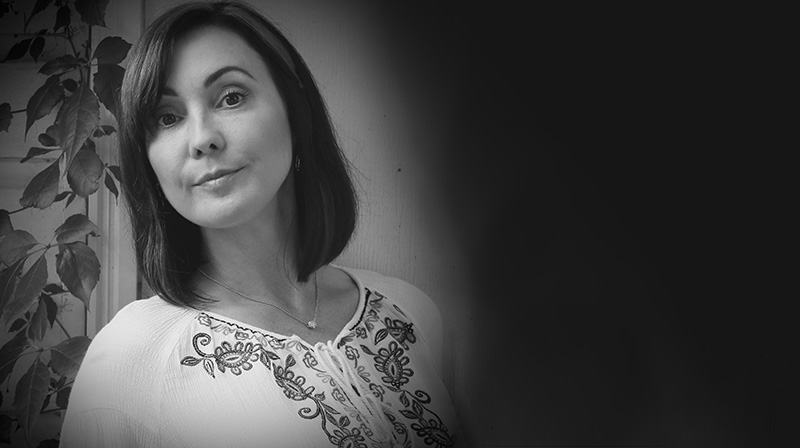 "Language will always be power. Finding value in my own voice is the best thing that came of my experience at Concordia."
Jasmin Ziegler came to Concordia as an adult undergraduate student to finish her bachelor's in English literature. As a transfer student, she didn't have any crystallized plans for her career path after graduation. English degrees open doors such as law school or business paths, and she explored both options. Indecisive, her professors at Concordia helped her hone her creative writing skills. "I started to see my little journal scribbles as something more valuable," she explained.
Securing that confidence was paramount for Jasmin. Concordia's faculty and nurturing campus helped her through that challenge and, especially as a transfer student, feel that she belonged. "The faculty makes connecting with their students a part of the curriculum. Without Dr. Beilke, I probably would not have pursued graduate work." Jasmin received her MFA in creative writing from The University of Minnesota.
Jasmin is now an English instructor at Anoka Ramsey Community College in Coon Rapids, Minn., helping her own students find the footing they need to achieve their goals. In addition to teaching, she is the advisor of the Creative Writing Club, and co-editor of Poetry City, USA, a national journal of poetry and prose. In addition, she was the 2017 recipient of the Loft Mentor Series Fellowship in Poetry.
"Reading good works of literature and learning how to talk and write about them develops a person's critical thinking skills in a way that is both unique and effective. Language will always be power. Finding value in my own voice is the best thing that came of my experience at Concordia."