Contracted Faculty of Practice, Concordia University, St. Paul | Regional General Manager for Club Pilates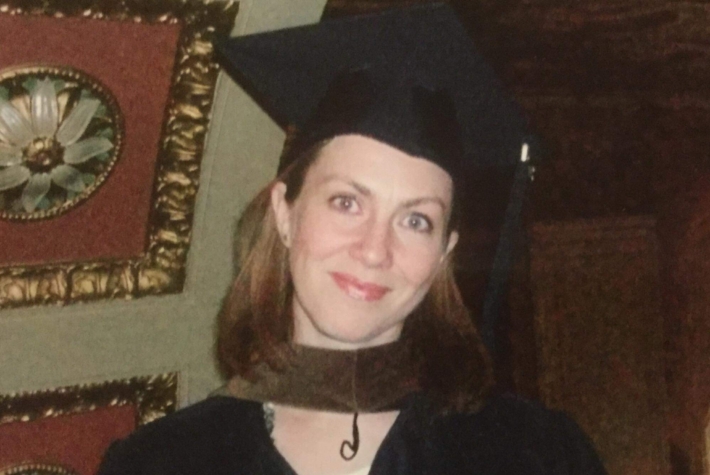 "The Concordia instructors encouraged me on my career path and helped me see my strengths."
Jennifer Arland has come full circle! After graduating from Concordia, St. Paul in 2012 with her Bachelor's in English, she has since received her Master's and returned as a contracted faculty of practice in the English Department. When she's not teaching at CSP, she operates two Club Pilates studios. Read some highlights from our interview with Jennifer below!
Arland came to Concordia as a non-traditional transfer student, drawn in by the university's small class sizes and reputable financial aid program. Like many college students, Arland says she would not have been able to attend college if it were not for financial aid. Additionally, the small class sizes and one-on-one contact with professors helped Arland thrive in ways she does not think she would have found at a large university. "It was important to have small class sizes for me to learn and develop relationships with my instructors. I have ADD, so I would be overwhelmed or distracted in lectures of 100+students," she says. 
She was inspired to major in English after taking Dr. Beilke's Intro to Literature course, saying, "Dr. Beilke has been a great mentor and friend. Her Intro to Lit class inspired me to pursue this major. I respect her opinion and she's honest with me." Arland notes the relationships she built with her instructors at CSP as one of the main highlights of her education, saying she still fosters many of those relationships today and considers herself lucky to now work alongside her educators. She adds, "The Concordia instructors encouraged me on my career path and helped me see my strengths. I don't think I would have gone to grad school otherwise." 
Though she came to CSP as an older, non-traditional transfer student, Arland did not find herself missing out on the vast opportunities offered by the university. She recalls an especially positive memory from her study abroad trip to London where she gave a monologue from Midsummer Night's Dream on the Globe Theatre. She also tutored in the Writing Center, which she continues to refer back to in her role as an English professor at CSP. She often encourages her students to use the free resource, saying, "I'm always amazed that students don't even know it exists. Editing is where the A's happen!"
When asked if her own experience as a student at CSP has influenced her teaching style here, she says, "I'm sure I've taken on some of the teaching styles of a variety of my past professors at Concordia, also because of my own struggles as a student with a learning disability I tend to be very aware that not all styles work for all students." She says that she was never the best student, but coming to Concordia felt like home. She felt encouraged and accepted, thus allowing her to academically thrive for the first time in her school career. This is what she values most about Concordia, St. Paul.