Teacher at Stevenson Elementary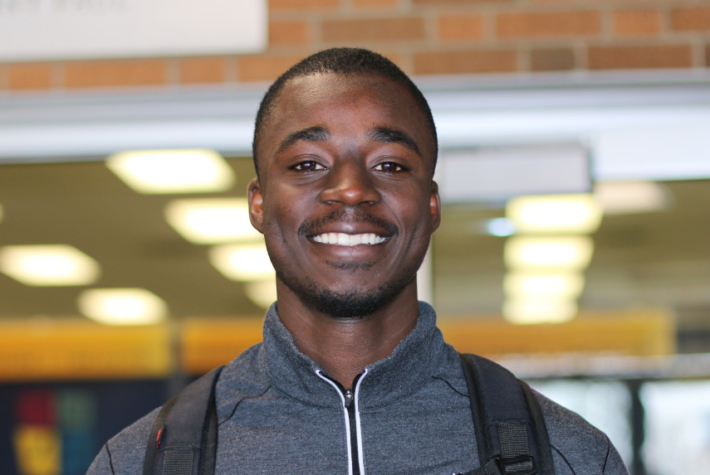 "I think it's important to have representation from all races in education."
Jimmy Mireri is a 4th-grade teacher at Stevenson Elementary, in the very district where his own education began (Fridley). Jimmy recognizes his unique position as both a male and a minority educator and embraces the opportunity to be a role model for those who need it.
"Race is a really big thing in the US right now and I think it's important to have representation from all races in education. Some kids who have never had someone like me as a teacher are going to be able to relate to me and trust me just because of what I look like."
Jimmy came to Concordia to play football and thought he would major in kinesiology or sports management. Financial setbacks kept Jimmy out of college his sophomore year, but during that time he did some reflecting and came back to CSP knowing that he was meant to be a teacher. From everyday experiences with his cousins and nephews and from working at his church, Jimmy recognized that he had a very natural connection with kids and a charisma with them that they responded well to. His motivation to have a positive effect on young kids continued to grow through the remainder of his college career. He decided to teach at the elementary level so he could help plant a seed in kids while they were young. Jimmy is an ardent believer in the limitless possibilities of children if they're encouraged to dream big.
At Concordia, Jimmy was instrumental in getting the Fellowship of Christian Athletes (FCA) back off the ground.  He was a peer minister, led bible studies, and encouraged other student-athletes to attend events. Jimmy grew up in a Christian household, but his faith became real for him at Concordia. Here, he didn't have his parents telling him to go to church or read the Bible, it was something that he chose to do.
"As an athlete, people look at you differently – either as a leader or someone who's arrogant. It's important to have faith in your everyday life. I think faith always comes first, understanding who Christ is, what Christ did for you."