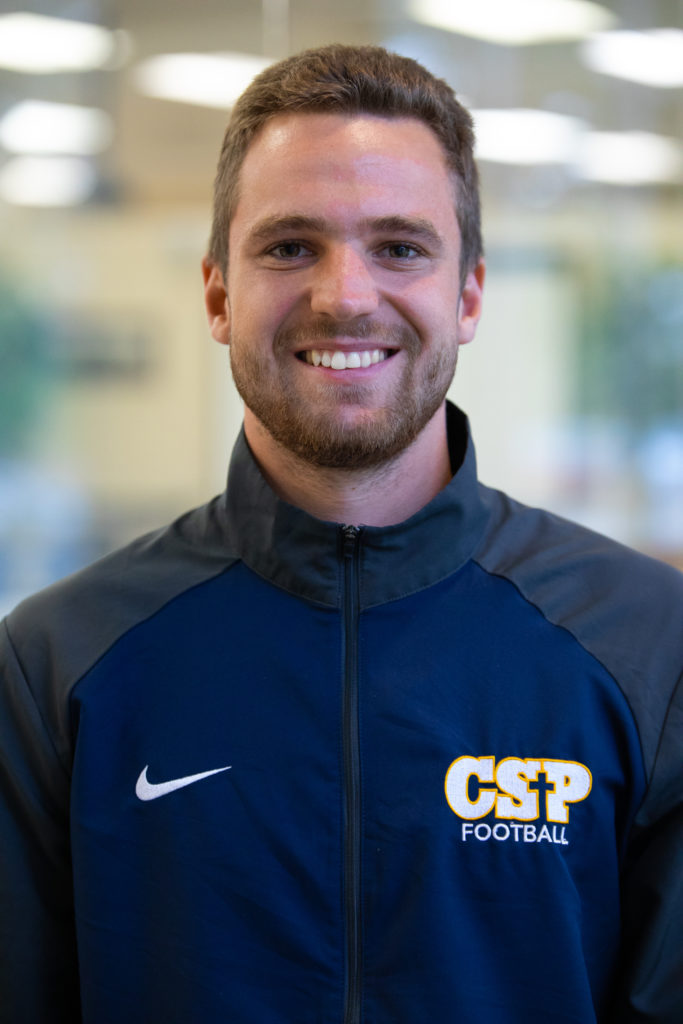 Jonas Schenderlein, Senior
CSP alumnus and graduate student Jonas Schenderlein is in the final year of his masters degree after completing an undergraduate degree in business management here at CSP. Originally from Jena, Germany, Schenderlein began his studies in the United States in Blountville, Tennessee.
Q: What were your most important factors to consider when you were researching universities?
A: I basically went through the recruiting process with football. What made me decide to come here were the cities. I liked the environment. It's a nice campus, not too big and not too small. I came here as a junior in high school as an exchange student in Tennessee with the same host family that my sister stayed with. I started playing football and liked the whole system and being connected to sports. I started picking up on it and my host family encouraged me to stay another year. I transferred to a private Christian university to give it a shot. It worked out for college!
Q: Share a favorite moment from your time at CSP.
A: I have a lot of football moments. Homecoming is always a cool experience with the fair and everything. It's like having the school spirit come out with the excitement around campus. Another favorite was my second season when we won the first games and played Duluth at home which was a night game. We lost at the last minute, but I thought it was one of my favorite games and a cool experience. It was a different spirit around campus.