Nursing Assistant, Regions Hospital | PA Student, Des Moines University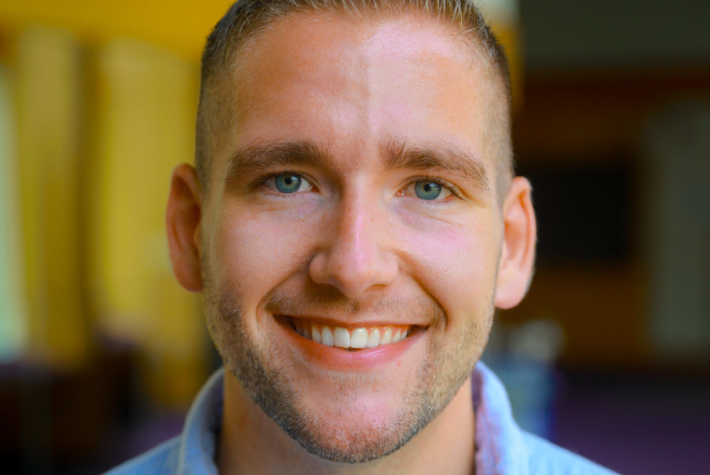 "My Concordia experience has benefited my future career as a PA by enabling me to develop deep connections with my professors and build a community of supporters of my education."
Joseph Thompson transferred to Concordia in 2016. With the goal of becoming a Physician's Assistant (PA), Joseph aimed to gain experience in serving a diverse population. Concordia served as the perfect backdrop for him to hone those skills.
"The research experience enabled me to develop a deep connection with my professors and build a community of supporters for my education," Joseph said.
In addition to research, Joseph became involved with Concordia's student-led science club, Tetra Delta, and was voted as the organization's vice president As a member of Tetra Delta, he was able to coordinate events for the science department and lead tutor service events every Monday night on campus.
Because of his efforts, he was awarded the 2017-2018 Concordia University Science Service Award. The award is given to students who, through leadership roles, showed the most devotion to helping others.
He was able to gain hands-on medical experience during the summer of 2017 when he completed an internship in Lisbon, Portugal. His internship allowed him to perform allergy tests, care for a patient undergoing chemotherapy, and scrub up to be a part of surgical procedures. These experiences helped him discover that he wanted to pursue surgical specialties in PA school.
All in all, Joseph knows the experiences he collected at Concordia have benefited his career path in a multitude of ways including his path to applying to PA schools.
"PA admissions look extremely deep into a student's part in healthcare as well as their part in society. CSP gave me those options through Tetra Delta and research," Joseph explained. "Because of these opportunities, I believe I am more well-prepared for a career serving a diverse population."
Today, Joseph is a nursing assistant at Regions Hospital in the Labor and Delivery unit and was accepted into Des Moines University's PA program during the summer of 2018.