Vice President of Strategic Initiatives, UnitedHealth Group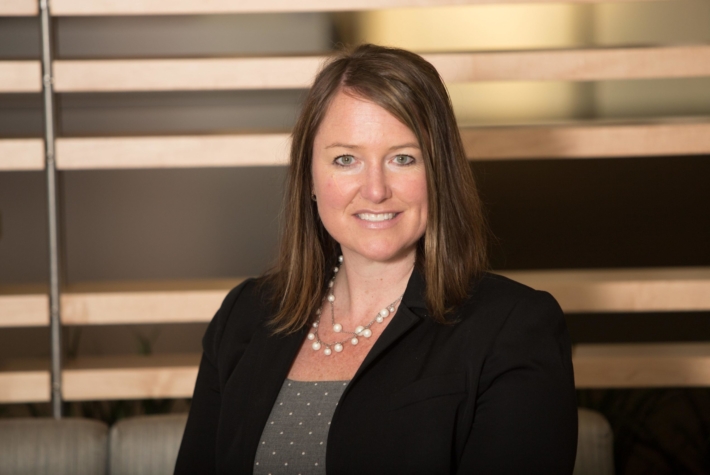 "My experience at Concordia gave me a community where I can continue to learn and collaborate with other leaders."
Katherine Bisek graduated with her MBA from Concordia University in 2008. We asked Katherine a few questions about her Concordia experience and how it has impacted her personally as well as professionally in the health care industry. Read her Q & A below.
Q: What is your current position and what are your responsibilities in that role? 
A: I am the Vice President of Strategic Initiatives for our large national clients. My role has a host of responsibilities that range from managing consultant and vendor relationships to working with the product teams on strategy and execution of products and capabilities including innovation for our clients and members.   
Q: How did you end up in this career?
A: I had just finished my MBA and was considering a career change. Health care is an industry with the ability to make a real difference for consumers and one that I was excited to put my knowledge and skills to work for. I happened to have a friend that I met at a previous company who was consulting for UnitedHealth Group where there were a few open roles in digital product development.
Q: What do you see as the major accomplishments in your job? 
A: I have launched several simple and action-oriented digital tools for consumers.
Q: Tell us about your experience and memories as a student at CSP.  
A: The two year MBA online cohort program went quickly. I remember our cohort meeting for the first time on campus and then connecting online thereafter. Going through the program has made it possible for me to continue to grow in my career. It was an excellent investment of my time and money.
Q: Were there any faculty members or staff who made a strong impact on you as a student in the cohort program? Do you still maintain a connection?  
A: Dr. Richard Brynteson is such a good person with great wisdom. I connect with him on Facebook along with the rest of our cohort. We also are connected through Linkedin.
Q: Looking back, what are the top three things you got out of your experience at Concordia? 
A: My MBA degree, first and foremost. Secondly, the ability to teach for many years as an adjunct professor.  Thirdly, a community where I can continue to learn and collaborate with other leaders.