Head Soccer Coach, University of Louisiana Monroe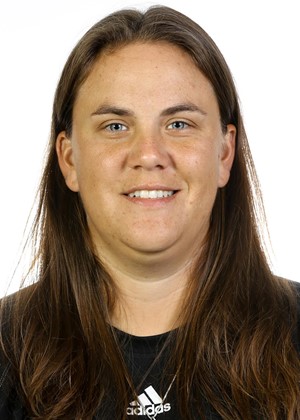 CSP kinesiology graduate Keyton Wheelock is the head coach of the women's soccer team at the University of Louisiana Monroe, a Division I institution that competes in the Sun Belt Conference. We asked her a few questions about what drew her to the coaching profession and how her CSP degree helped her on the path to her life of purpose.
Q: What program were you enrolled in? 
A: I graduated with a Bachelor of Arts in kinesiology with an emphasis in athletic training, exercise science, sports management, and community health.
Q: When did your passion for sports and kinesiology begin?
A: My passion for soccer started very early on in my life as I started playing the game at age 4. My passion grew every year playing and learning more about the game. When my collegiate career started, I was faced with injuries and I knew my time to play was limited. It was at that point that I started to focus on what went into coaching at the collegiate level.
Q: Tell us about how Concordia fit into your decision to pursue coaching.
A: I knew I could not walk away from the sport I loved so much. Being a college coach seemed to be the most logical step. With a kinesiology degree, I could dive into the specifics of training athletes from a physical and psychological aspect.
Q: What part of your career has been the most surprising or unexpected? How has it shaped you?
A: The thing that surprised me most is that coaching soccer is actually only about 10-20% of the job. The other 80-90% is the business side: recruiting, managing staff, managing players academically, physically and psychologically, and paperwork. It has made me a more patient person. It has also made me look at myself first in every situation and then put myself in their shoes. It allows me to have a better understanding.