Art Director, The Refinery Creative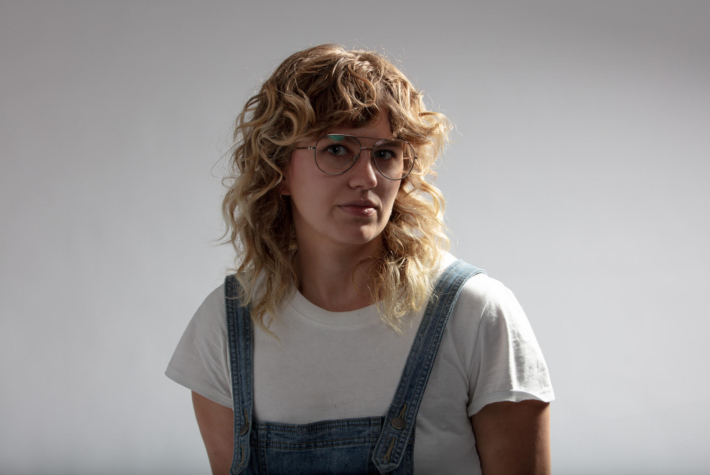 "Leaving CSP, I had been given not just the skills and portfolio to go out into the job force and get a job, but I had the confidence that I could do that job.
Krista (KJ) Eikom chose to come to Concordia University, St. Paul to pursue a bachelor's degree in graphic design. She felt that CSP was the right choice for her because it was close to home, and the program offered her challenges and plenty of opportunities for her to improve her artistic skills.
The most important moments from her time at CSP were the times she failed: "Some projects you don't have an easy solution to. It can be easy to become quickly dejected, but because of the way the instructors had taught me to learn from my failures, I've found it easier to face these same challenges in the workforce."
One piece of advice that Eikom offers to people is to "Create. The only way to break into film/television is to create for yourself. Build up a portfolio of work, even if it is all passion projects. Create for the job you want. That passion will come through to future employers, something they greatly value."
While she was attending CSP, Eikom loved the small class sizes. Getting to engage with her peers and professors on a more personal level enhanced her learning experience. Eikom was even involved in theater, which forced her out of her comfort zone and helped her meet new people. During her internship, she learned how to use the skills she had been building in school and applied them to solve problems creatively.
"Leaving CSP, I had been given not just the skills and portfolio to go out into the job force and get a job, but I had the confidence that I could do that job. The professors really worked hard at pushing you and challenging you in ways that were as realistic to a work environment as it could be in school. As a result, when I started my first job, I was ready to rise to whatever challenges were presented to me."
Currently residing in Los Angeles, Eikom works as an art director at The Refinery Creative. She designs advertising materials for entertainment companies, such as movie posters, tv posters, trailer concepts, and more. Eikom stated that the things she learned at CSP have proved to be beneficial to her success in her career, especially her problem solving and advertising.
"The CEO of Twitter once said that he thinks everyone should have some experience in graphic design because it forces them to solve a problem that doesn't just have one answer, but many. My design degree from Concordia definitely taught me this, and I look forward to seeing how those skills I learned continue to be applied even as I pursue a degree in another field of creativity," Eikom enthused.
Eikom enjoyed her time at Concordia so much that she decided to return to get her MFA in creative writing. She sees this decision as an expansion of her current career path as it allows her to explore different creative outlets. "While I currently work in advertising, I'm looking forward to seeing how this new skill set will enable me to expand both my creativity and my role in film and tv," she explained.