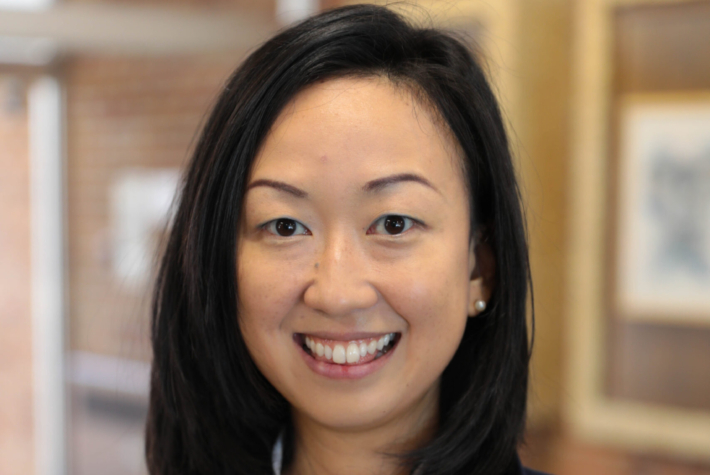 Professor of Biology
Professor Dr. Mong-Lin (Mary Ann) Yang joined Concordia's science faculty in 2011. Dr. Yang leads CSP's undergraduate research program, which conducts cutting-edge research in the field of biology that is rare at the undergraduate level. Current research and applied projects include: development of novel ex-ovo chick embryo vessel for testing tissue engineering scaffolds; studying of tetratogen effect on ventral wall defect during development; understanding the molecular cause of fibrolamellar hepatocellular carcinoma (a form a liver cancer often found in juvenile patients); and development of an interactive, electronic, multimedia consent form with built-in accessibility for patients who are visually and/or hearing impaired.
Prior to joining the faculty at Concordia Dr. Yang spent two years as a research scientist in industry. Dr. Yang earned her doctorate degree from the University of Illinois. While a graduate student she taught both undergraduate and graduate classes, fueling her passion for teaching. Her graduate work involved studying the molecular mechanism leading to Parkinson's disease, and her industry position was in development of alternative feedstock and renewable energy sources. Dr. Yang continued to co-advise several undergraduate research projects while working as a research scientist in the industry sector.
Dr. Yang enjoys discussing research ideas with people from all around the world. Her lab collaborates with Chung-Yuan Christina University, Augsburg College, University of Minnesota, University of California San Diego, and the Mayo Clinic. Her recent publications can be found in Journal of Material Chemistry B, Journal of Neuroscience, the Molecular Neurodegeneration and Molecular Mechanisms in Parkinson's Disease. When not in the office, she finds joy in snapping photos of her kids, serving her church, cooking, and traveling with her family and friends.
ACADEMIC CREDENTIALS
Ph.D., Cell and Developmental Biology, University of Illinois (2009)
B.S., Life Sciences, National Yang Ming University {Taiwan} (2001)
WEBSITES
Address: SC 121
Phone: 651-641-8220 Extension 8220
Email: myang2@csp.edu (Preferred)