Assistant Professor Chemistry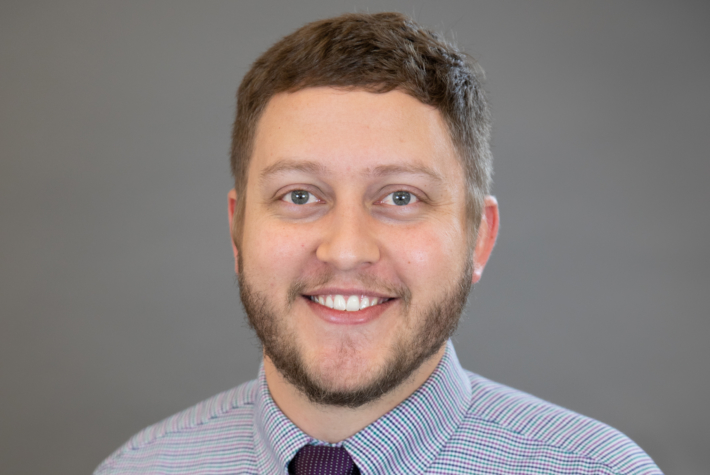 Dr. Matt Jensen joined the Science Department at Concordia University, St. Paul in August of 2018. Prior to coming to CSP, he worked as a post-doctoral researcher at the University of Minnesota's BioTechnology Institute studying ribosomally-synthesized, post-translationally modified peptide natural products from microorganisms. He obtained his Ph.D. in Biochemistry, Molecular Biology, and Biophysics from the University of Minnesota in 2017. While in graduate school Dr. Jensen studied the enzyme mechanisms of bacterial hydrocarbon biosynthesis. To look at something so microscopic, he had to use X-ray crystallography to solve for the three-dimensional chemical structures of these enzymes. His work aimed to understand the chemical and biological foundation of hydrocarbon biosynthesis so that these chemicals can be produced renewably. During his undergraduate work, Dr. Jensen studied nanomaterials for the absorber layer of second generation solar cells.
During graduate school, Dr. Jensen realized his love of teaching. He loves to help students see the details in the physical world and make connections between concepts they learn in class and things they encounter in life. He also loves teaching science at the intersection of chemistry and biology because they are so intertwined. He hopes his enthusiasm for chemistry and biology helps inspire students to pursue careers that put that knowledge to good use.
In his free time, Dr. Jensen and his wife (the other Dr. Jensen) love bicycling, playing broomball and volleyball, and trying new foods and breweries. On the weekends, you can find him brewing beer at home or watching Nebraska Husker and Minnesota Vikings football.
Academic credentials:
Natural Product Discovery Post-Doctoral Research Associate, University of Minnesota 2017-2018
Ph.D. Biochemistry, Molecular Biology, and Biophysics, University of Minnesota (2017)
B.S. Chemistry, University of Nebraska–Kearney (2012)
Websites:
ORCID: https://orcid.org/0000-0001-5469-1239
LinkedIn: https://www.linkedin.com/in/matthew-jensen-96351675/
Address: SC 120
Email: [email protected] (Preferred)