BS in Sports Management '22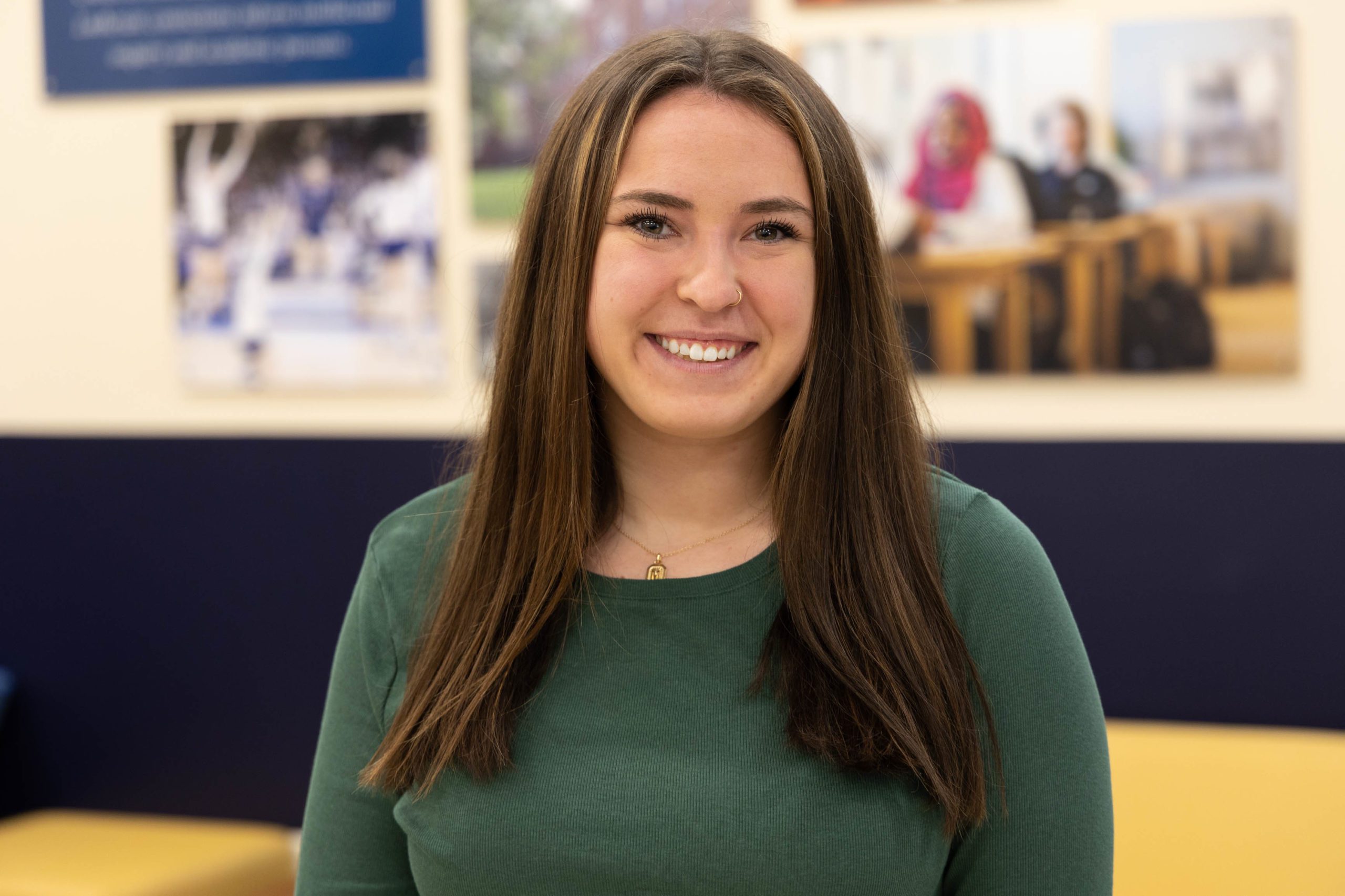 Megan Kouri is a current CSP student working towards her BS degree in Sports Management. After transferring schools and trying different programs, Kouri decided to transfer to Concordia St. Paul with her AA degree already completed. She chose the Sports Management program because of her newfound interest in marketing and media combined with her passion for working in the sports and athletics industry. 
As a working professional, it was important to Kouri to find a program that would fit into her busy schedule and allow for a balance between work and school. "I live a busy life balancing jobs and different tasks, I wanted a program that was flexible and works well with me. CSP is the perfect program for me. It allows me to keep my work schedule and busy life, while still gaining a great education in a timely manner. I am able to stay on track and on pace, while also working on my schedule and time."
Even though Kouri's program is not a traditional on-campus program, she feels that CSP has done a great job of going above and beyond to make sure she is finding success throughout her journey. "With not living on campus or attending in-person classes, it can sometimes be difficult to navigate school and other factors. The staff at CSP has been amazing at reaching out and constantly making sure I am set up for success."
Kouri was also appreciative of the ease of the transferring process since she came from a different university and a community college before landing at CSP. "I loved how much they supported the community college route and took pride and appreciation in it. The staff stayed in great contact, and were so much help in answering questions and getting things set. They made it easy to transfer and explained it out so well with so much support." 
After graduation, Kouri hopes to work with a professional sports team. Her dream is to work for the Minnesota Wild as a Media and Marketing specialist.