Assistant Professor of Biology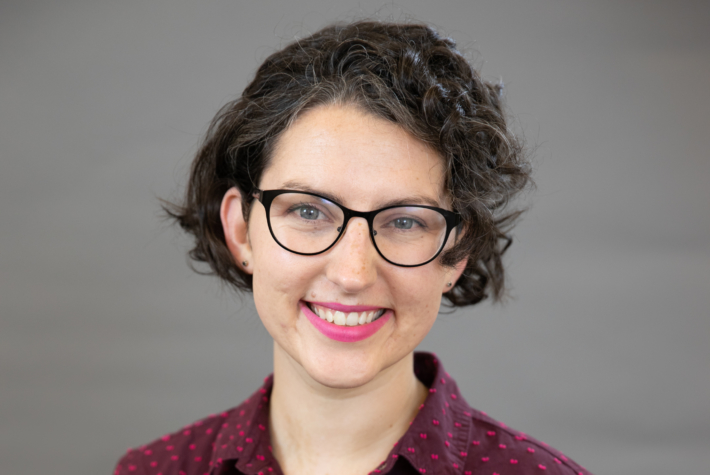 Mikayla Thatcher is an Assistant Professor of Biology who joined Concordia's faculty in 2019. Dr. Thatcher teaches anatomy and physiology classes, including human dissection courses for undergraduates and Doctor of Physical Therapy students.
Students benefit from Dr. Thatcher's emphasis on practicing effective learning techniques and discussions about the history and ethics of anatomy. In a discipline that requires memorization, Dr. Thatcher is passionate about helping students make connections and find the concepts that tie everything together so that no one feels like they're just memorizing a list of a thousand terms.
"I want to help you build a 3D model of the human body in your mind–to be able to see all the layers and turn it in every direction and understand what will happen to other organ systems if one gets dysregulated."
In grad school, Dr. Thatcher studied the impact of cigarette smoking on metabolism, especially how muscle becomes more insulin resistant in response to tobacco smoke. More importantly, though, she completed a three-semester pedagogy seminar that prepared her to teach, with a focus on active learning and inquiry. She has been teaching college biology classes for ten years now and is constantly striving to make her classes more accessible and equitable.
Websites
Professional Experience
Concordia University, St. Paul: Assistant Professor of Biology
University of Michigan School of Kinesiology: Instructor
Washtenaw Community College: Instructor
Academic Pedigree
B.S. in Physiology and Developmental Biology, Brigham Young University
PhD. in Physiology and Developmental Biology, Brigham Young University
Address: SC 121
Phone: 651-641-8410 Extension 8410
Email: [email protected] (Preferred)