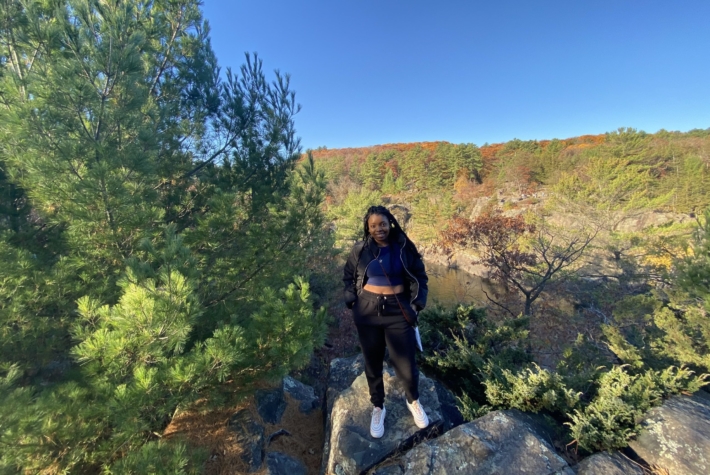 Monnie Msangi, Junior
Monnielilla (Monnie) Msangi came to CSP from Dar es Salaam, Tanzania. She is a junior studying Biology, and highly involved on campus, serving as a tour guide for Admissions and member of the Concordia Activities Board.

Q: Why did you choose to study at CSP?

CSP stood out from all other universities because of the hospitality I received while I was applying.
I'm still at CSP because of the opportunities provided by the school such as strong mentoring & career development services. I also appreciate how they go all the way to promote awareness on diversity in the school.
Q: What is one piece of advice you would offer to other international students considering CSP?

Once you get here, keep moving forward, gain experiences and build your career. Use the opportunities provided for you and ask for more if you can.