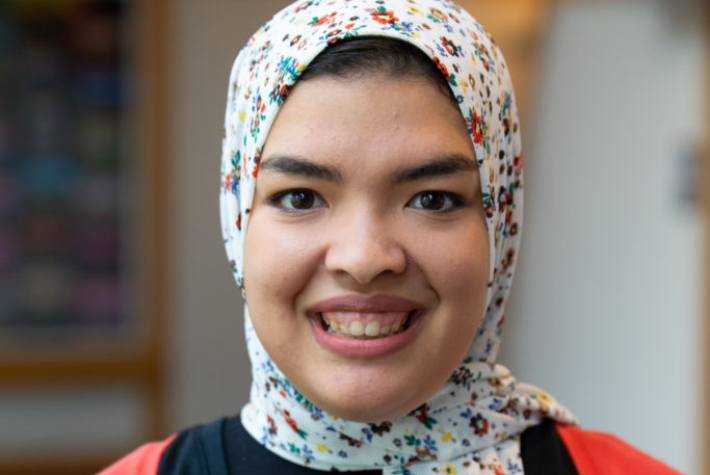 Nada Abou Elnaga, Junior
Nada Abou Elnaga came to CSP from Alexandria, Egypt. A senior at Concordia, she is studying exercise science and plans to pursue physical therapy (PT) and graduate school following her undergrad. We asked Elnaga what her experience has been like as an international student in the United States.
Q: What made you want to pursue exercise science and physical therapy?
A: In middle school, I had surgeries on my knees, my wrist, and my thumb. I did a lot of physical therapy in my life so I felt like – if I'm the therapist, I feel like I've been through the same thing. I know these people have pain and they need to know how long it takes – especially for athletes – to return to sports. I feel like I need to help people reduce pain because I've been through the same exact situation.
Q: Tell us about your experience with classes at CSP.
A: Colleges in my hometown are different. Classes were a culture shock. In Egypt, we don't have majors. If I wanted to be a dentist, I would go to a school for dentists. Everyone travels from basic classes to their specialized classes with the same group of people. And we don't choose our classes – it's stable for the first year. It's all set and classes are already scheduled. At CSP, it was something new for me, of course.
Q: If you could give advice to an international student, what would it be? 
A: Get the benefits of tutoring. The tutors are really helpful. Have a good relationship with your professors. Don't be shy to ask questions.