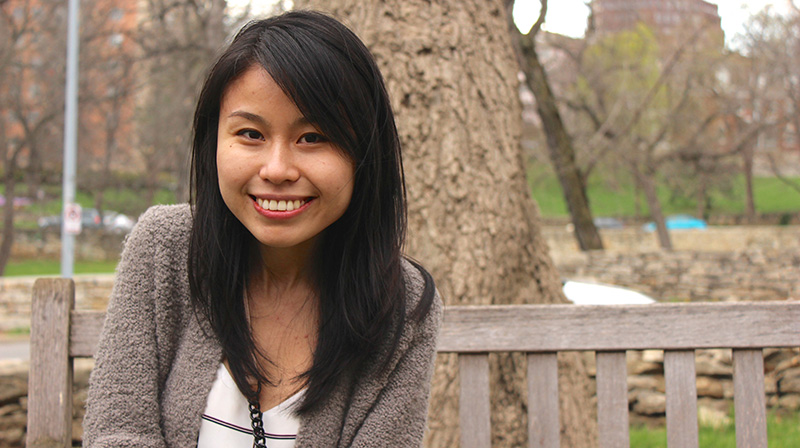 "Concordia helped me figure out who I am and my values. The professors and staff were helpful in recognizing my strengths and weaknesses. The small and supportive community paved the way to where I am right now."
When Nhungoc Luong began at Concordia, she wasn't certain of the path she would take. She chose Concordia because of its proximity to her family, the convenience of transportation and parking as a commuter student, and because she felt Concordia would be a supportive campus. Her experience at CSP reinforced her decision on each of those levels. She credits CSP's faculty and staff with providing her with the support and real-world experiences that helped her discover her passions and career path.
"Dr. Mary Ann Yang asked me to join her research group which completely helped me figure out what I am good at and career paths," she explained. "She was not only my research advisor, but she also gave me lessons about life through research. My work-ethic is heavily influenced by her."
In addition to academic support, Nhungoc found community in the many friends she made, many of whom she is still in contact with. That community led to her personal growth in the form of expanding her faith. Nhungoc became a Christian, a significant part of how CSP helped her recognize her values and a life-changing event that shaped her.
Nhungoc has stayed in contact with her CSP professors during her journey through graduate school. She is now a Ph.D. candidate and is working toward her goal of becoming an infectious disease researcher, a passion she discovered during her biology classes at CSP.