Associate Vice President of Faith and Ministry & Chair of the Department of Theology & Ministry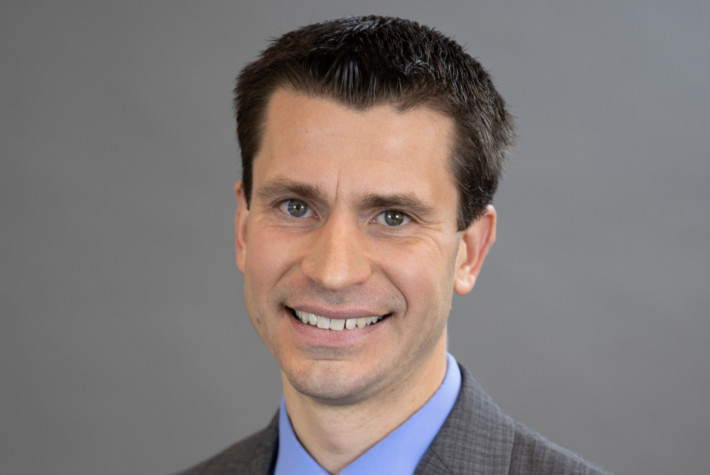 Rev. Dr. Mark Koschmann joined the faculty at Concordia University in Fall 2015 as the Fiechtner Chair in Christian Outreach and as an Assistant Professor of Theology and Missiology. He leads the mentoring program of the Hoffmann Institute in urban and cross-cultural outreach. Koschmann teaches courses on Christian mission and outreach, world religions, and a special course offering for students taking part in the Hoffmann Mentoring Initiative Christian Leadership Program Scholarship and urban outreach course, "Faith and Justice in the City." He also teaches courses specifically related to Concordia's Director of Christian Outreach program.
Previously, Koschmann served as mission and outreach pastor at Chapel of the Cross-Lutheran, a multi-racial congregation in north county St. Louis. In the aftermath of the crisis in Ferguson, MO, he and members of his congregation worked with community leaders, protestors, police, and fellow Christians to bring hope and healing to a bitterly divided city. Koschmann received his M.Div. from Concordia Seminary, St. Louis, and is completing his doctoral work at Saint Louis University with an emphasis on religion, race, and U.S. urban history. His dissertation research examines how Christian congregations responded to urban and racial strife on Chicago's West Side from the 1950s-1970s. He served as a vicar at Woodbury Lutheran Church (Woodbury, MN) under current Minnesota South District-LCMS President Dean Nadasdy in 2009-10.
ACADEMIC CREDENTIALS
Ph.D., American Studies, Saint Louis University (2018)
M.A., American Studies, Saint Louis University (2015)
M.Div., Concordia Seminary, St. Louis (2011)
B.A., Philosophy and Christ College Scholar, Valparaiso University (2007)
ACADEMIC FOCUS
Lutheran Theology, Mission of God, Christianity and World Religions, Urban History, Multicultural Outreach, and Faith and Justice in the City
Email: [email protected]