Dental Student at the University of Minnesota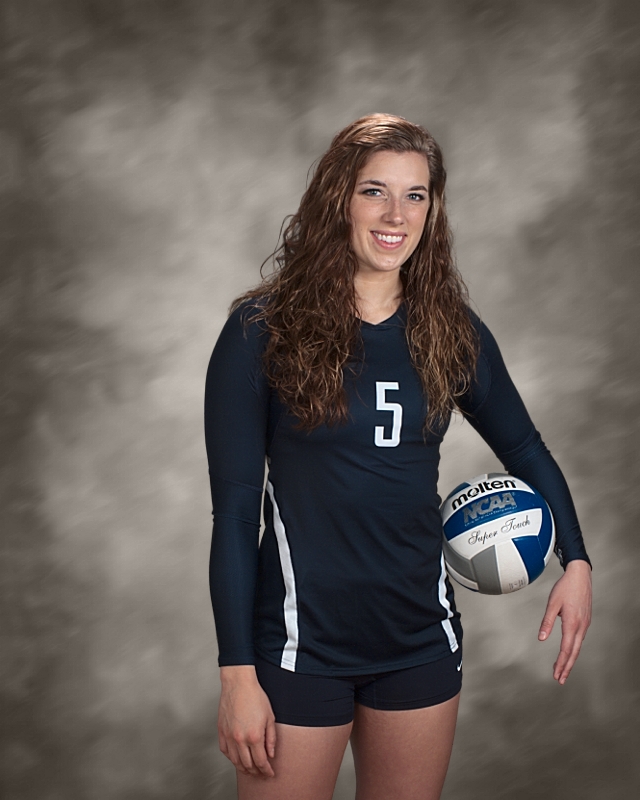 "I've always tried to pride myself on living with a purpose unselfishly and Concordia has been a wonderful backdrop for that."
Like many students, Riley Hanson had a certain wishlist in mind when it came to selecting the college she would attend. She wanted to receive a solid science education, earn her degree from a respectable school, have the ability to build real relationships with her professors, and not be too far from home. Combine those factors with a competitive volleyball program and you would find her ideal university.
"All of the factors that I wanted in a college came together at Concordia," Riley explained.
Knowing that she wanted to pursue dentistry since she was a junior in high school, Riley found her beat in CSP's Biology Department. As an officer of the Tetra Delta Science Club, she encountered opportunities to expand her network within the science department and gain applied leadership experience. "Through Tetra Delta, we helped numerous students start or continue their path to graduate school or their post-CSP careers through reaching out into the community to help others and educate as much as possible."
As a student-athlete on Concordia's volleyball team, she encountered challenges but found the support she needed to achieve the ever-important and ever-sought balance that so many athletes emphasize as the key to success. Her standout presence on the court showcased Riley's intensity, drive, and dedication. In addition to receiving numerous awards during her tenure, she was recently named one of the NCAA's Top 10, an award that places her on the same plane as Division I athletes, an accomplishment that solidifies what CSP's program has meant to her.
"When we got to nationals my senior year, I didn't take a single thing for granted – my understanding professors, my insanely knowledgeable coaches, my irreplaceable teammates, and our constantly supportive staff, faculty, and students. How it all came together [at Nationals] and the way I ended my Concordia career on such a high was a feeling I simply can't explain."
Today, Riley is in the midst of her first year of dental school at the University of Minnesota, a competitive and well-known program in the Twin Cities area and in the industry. She says the classes she took at CSP – even during her first semester – built a foundation that she refers back to which has been beneficial.
"I would not change a thing. I can't say thank you enough to everyone at CSP who supported and helped me throughout my time there. I am beyond honored to represent the university."
"The segment of Concordia's mission statement that reads, 'to prepare students for thoughtful and informed living, for dedicated service to God and humanity,' really stuck with me throughout my time at CSP. I have always tried to pride myself on living with a purpose unselfishly, and Concordia has been a wonderful backdrop for that."