Project Manager, Hennepin County Health Department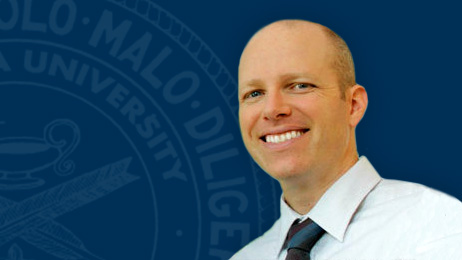 "Our cohort leader, Christine Kudelka, helped us navigate the bigger picture of how each class connected to each other and the bigger view of our industries."
One of the greatest professional challenges Ryan Curl has faced was the realization that advancement was limited where he was working. He knew it was time to make a change. As the parent of a newborn who was working full-time and actively drilling with the Minnesota National Guard, he chose to pursue his MBA on-campus at Concordia.
"The blended program allowed Ryan to balance family and work with school while still having a classroom experience. CSP's faculty was a highlight for him and for his cohort.
"Our cohort leader, Christine Kudelka, helped us navigate the bigger picture of how each class connected to each other and the bigger view of our industries. She and Concordia's MBA program helped me understand the value I am able to bring to an organization."
His time at Concordia culminated into the Managerial Application Portfolio that documented all of the work he had done over the two years of his degree. It helped solidify everything he had learned and even more significantly had helped him learn the value he brings to an organization.
Additionally, between his education benefits as a veteran and CSP's tuition assistance, Ryan was able to focus on his education and not suffer financial repercussions.
Now, Ryan is a Project Manager for the State of Minnesota's Health Department. He credits his time at Concordia with assisting him in finding a new employer that matched not only his values but provided him with opportunities to grow.