Physician Assistant (PA) Student, Bethel University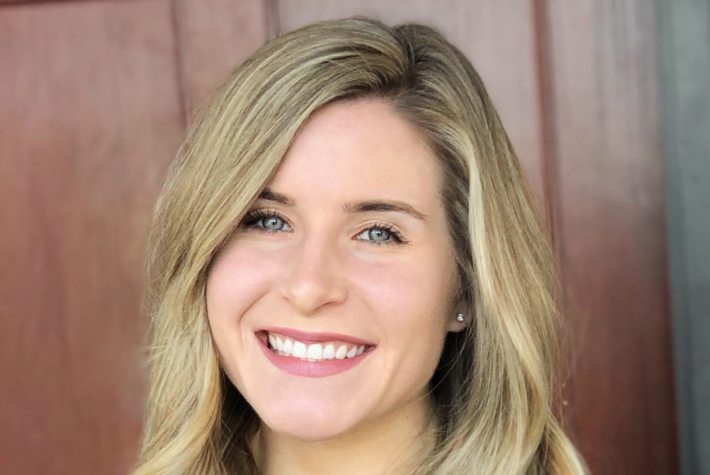 CSP graduate and Golden Bear athlete Sarah Kivisto hails from Dassel Minnesota. Sarah completed her pre-professional studies in biology, and is currently continuing her schooling to become a Physician's Assistant at Bethel University. She'll be graduating in 2020, and her passion for helping people has led her to want so specialize in working with medicine. She's also an accomplished student athlete who received a scholarship to play softball for the Golden Bears. She had time between her studies to catch up with us to talk about her time at Concordia.
Q: What were your most important factors to consider when you were selecting a college?
A: When selecting a college, the most important factors I considered included location, athletic opportunity, cost, and the strength of the school's science department.  I knew I wanted to stay in Minnesota to be close to family, continue to play softball if able, and obtain a high quality, affordable degree in biology that would allow me to pursue further education towards my dream of becoming a physician assistant.
Q: Why did you ultimately choose Concordia University, St. Paul?
A: In the end, one of the biggest reasons I choose Concordia, St. Paul for my undergraduate education was athletics.  My goal was always to continue my softball career in college, and when I was offered the opportunity to continue and play the sport I loved at the Division II level, while also receiving a scholarship to assist with the cost of tuition, the decision was clear to me.
Q: Concordia's campus is an urban, diverse location. In what ways did these campus attributes help prepare you for your career?
A: After growing up in a small, rural town in Minnesota, when I began college this was my first time ever living in a big city.  I quickly began to love Concordia's central location, where I was surrounded by many new cultures and populations. As I am preparing for a career in the medical field as a PA, I look forward to daily interacting and treating patients with different cultures and backgrounds than my own.
Q: Do you feel that you established significant relationships with the faculty? What importance did those relationships have in the quality of your classroom experience?
A: The faculty at Concordia, especially the science faculty, are truly passionate about helping students reach their full potential.  They were very approachable and always available to make time to meet and chat, whether it was about a concept in a class, about my goals and aspirations of working in the medical field and helping me to determine the steps I needed to take to get there — which eventually included writing recommendation letters as I began the PA application process–, to just talking about life in general.  I was touched by the way the faculty would strive to get to know about students on a personal level, and they even attending some softball games throughout my career. I attribute the great academic experience I had at Concordia greatly to the faculty.
Q: Did you pursue any extracurricular activities, athletics, committees, or groups during your time at Concordia? If so, which did you join and what was your experience like?
A: As mentioned above, I was a member of the softball team at Concordia.  However, I was also a member of the Student Athletic Advisory Committee (SAAC), Tetra Delta, Fellowship of Christian Athletes (FCA), and a part of Dr. Yang's research team.  Although my schedule was often very busy, these opportunities prepared me for the intensity of grad school. Along with this, being able to put each of these opportunities on my applications for PA school and talk about them in interviews was a great way to set myself apart from other applicants.
Q: Share a favorite moment from your time here. It might be tied to an event, an achievement, a presentation, a performance.
A: I have many fond memories of my time spent at Concordia, and have made many lasting friendships.  I especially look back on the many great memories made during my time playing softball, especially from our spring break trips to Florida.   I always looked forward to these trips where we got to spend a week finally playing softball outside on the field, after being stuck playing in the dome and surrounded by snow for the past few months.  These trips were full of great softball, sunshine, the ocean, and creating new memories.