President/CEO, Faultless Starch/Bon Ami Company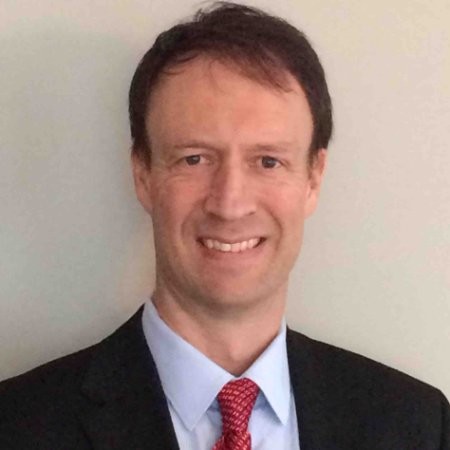 "Managing time and priorities is a real-world challenge. CSP's program was a great training ground."
Sean Williams, an Oshawa, Ontario native, graduated from Concordia University, St. Paul in 1998 with a degree in marketing. Recently, he was named the president and CEO of Faultless Starch-Bon Ami consumer products.
He completed around fifty percent of his undergraduate degree requirements from different schools while he played professional hockey for the former International Hockey League (IHL). His eight-season career brought Sean to the Minnesota Moose roster for two years from 1994-1996. When he retired from the league in '96, he remained in Minneapolis and set out to finish his degree.
Sean worked full-time and the requirements he had for his ideal program were firm: he needed evening classes and the school needed to have a practical and relevant curriculum, a good reputation, friendly and engaged class members, and great instruction.
"The Concordia program met all of my requirements. It was one of very few adult learning programs at that time and it had a quality reputation," he explained.
Since Sean worked in marketing while studying at CSP, he found the experience to be useful immediately in his career.
"Managing time and priorities is a real-world challenge.  The [CSP's] program was the first time that I had to balance multiple important priorities. It was a great training ground," he explained.
In addition to sharpening his balancing skills, Sean credits CSP's faculty, specifically Professor Craig Lien, for creating relevant, engaging coursework.
"Professor Lien was a fantastic teacher and excellent mentor for me during the program. He had practical experience, cared about every student, and brought passion to the class," Sean explained. "He made the class engaging and an event that everyone looked forward to."
Today, Sean applies the fundamentals of his Concordia education in his role at Faultless Starch/Bon Ami. Learning how to set priorities and maximize time are skills that he has carried with him beyond his undergraduate degree. As President and CEO, he enjoys working with a team of engaged employees to set and achieve stretching goals.