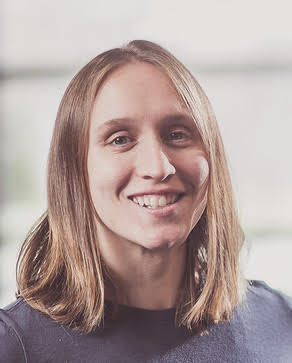 CSP has helped my confidence and to fine-tune the knowledge and experiences I have to adapt to different scenarios and feel at ease."
Stephanie Winters is a recent CSP graduate who exhibits what she learned during her studies each and every day. After obtaining undergraduate degrees in athletic training and fitness/wellness, she attained her MBA from Concordia in 2017 and has been busy ever since. Stephanie is the Co-Founder of Fitspace located in St. Louis Park, Minnesota. Stephanie gave us some insight into her career and how her time at Concordia has impacted it.
Describe your current job role and responsibilities:
My main job is that I am the Co-Founder and Co-Owner of Fitspace, a modern fitness community in St. Louis Park. I currently oversee the day-to-day operations, marketing and all the other things that come up in a small business. At our locations, I also personal train clients and small groups.
I am also an instructor for Life Time Academy, personal training career school, where I develop and evolve our online courses. I instruct live labs and teach online for students preparing to take the National Academy of Sports Medicine Certified Personal Trainer (NASM-CPT) exam.
What has your career path been?
My undergraduate degrees were in athletic training and fitness/wellness. I took that knowledge to work with sports camps, high schools and physical therapists for prevention, recognition and rehabilitation of sports injuries. After determining that I really enjoyed working with people on all aspects of health and not just injuries, I continued my career in fitness. I took a number of courses around all aspects of fitness and personal training, obtaining multiple certifications to expand my knowledge. After years of working in large fitness chains, I decided it was time to take that knowledge and passion to develop a community of caring and educated individuals to work with our clients.
What motivated you to continue your education and pursue this Concordia degree?
I had obtained many health, fitness and personal training certifications, and I had read books and taken courses on leadership and management, but wanted to take the next step to formalize that education. Knowing that what I learned would only help me as a business owner and instructor, the MBA program seemed like a perfect fit.
Why did you choose CSP?
CSP was great at taking all my knowledge and life experiences into consideration to admit me into the program. Other institutions wanted me to go back and take undergraduate courses to be admitted into their MBA programs. The eight-week courses and class times also worked perfectly into my schedule. I was aware of CSP through athletics in the past, and always heard good things about them.
How would you describe your CSP experience?
It was a learning curve at first. I am used to a different online learning platform with my instructing, but I caught on quick. Instructors and advisers were good at answering questions and sending out emails with timelines and upcoming changes. It was great to have the same cohort of students to take all the classes with. I enjoyed that a number of instructors were working in the field or have had successful careers in the past. I felt their knowledge would set us up for success since they knew what we would experience.
Who were some of the people at CSP that influenced you the most, and how?
I really enjoyed my conversations and check-ins with Professor Ric Drill. He was knowledgeable and took the time to listen to where I was while providing resources for the future as well. I am still reading some of the books he recommended to me. Richard Brynteson was another great instructor. I enjoyed his classes, thoroughness, and books. I still use the skills they taught me daily.
What is your favorite memory from your program?
Completing the final MAP assignment. I started working on it early at the advice of the instructors and some others that had gone through the program. Since I started so early, it was something that I worked on for over a year. Completing it but not having to rush was a great memory.
How has your CSP education impacted your life and career?
It has helped my confidence while leading and advising. It has helped me fine tune the knowledge and experiences I have, to adapt to different scenarios and feel at ease. It also increased my time management! Taking the program while raising children, working and teaching was a lot of work but proved that if you just schedule the time, things will get done.