Partner Engagement Specialist, Calabrio, Inc.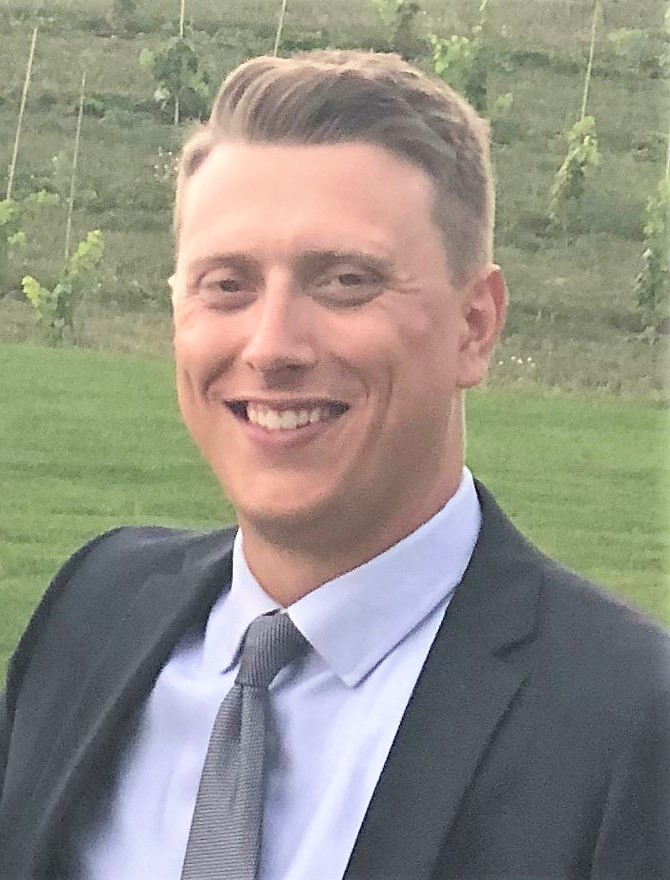 "My relationships with faculty were of utmost importance to my success at Concordia. The willingness of the faculty to be involved in your success was astounding."
Originally from Owatonna, Minnesota, Taylor Steinbauer is a 2014 graduate of CSP's communication studies and marketing programs. Today, he is a partner engagement specialist with computer software organization Calabrio, Inc. We reached out to reflect with Taylor on his time at CSP and how it challenged him as a student, basketball player, and ultimately prepared him for a successful path in the business sector.
Q: What were your most important factors to consider when you were selecting a college?
A: Personally, I was focused on positioning myself for success once I graduated. Concordia is surrounded by Fortune 100 companies, industry leaders, and a vibrant community — I knew that I would be able to further position myself for success by attending Concordia based on its location and access to faculty with real-world experience in such industries.
Q: You spoke about CSP's location. How did CSP's location in an urban and diverse location prepare you for your career?
A: Attending a university located within a diverse location immensely prepared me for any career path one could hope for. The vast backgrounds and culture I was exposed to forced me to step outside of my comfort zone and learn from others in a way I had not previously experienced.
Q: Did you participate in any volunteer opportunities or internships? How do you feel those experiences prepared you for professional success and a career after graduation?
A: I was lucky enough to participate in an internship with a Minneapolis-based tech firm during my time at Concordia. This experience not only exposed me to the high-tech industry, but it also helped me to create a network that ultimately led to a career path.
Q: How about extracurricular activities? Did you join any and if so, what was your experience like?
A: I was fortunate to be a member of the men's basketball team during my time. While the experience of being a full-time student-athlete was incredibly challenging, it only further prepared me for life after Concordia – both personally and professionally.
Q: Do you feel you established significant relationships with faculty? What importance did those relationships have in the quality of your classroom experience?
A: I feel that I was able to establish multiple relationships with members of faculty which is not something most college grads are able to say. Those relationships were of utmost importance to my success at Concordia – the willingness of the faculty to be involved in your success was astounding.
Q: Talk about a professor who's been especially helpful or influential. In what ways did they impact your time at CSP and beyond?
A: Dr. Nancy Harrower was an especially influential figure during my time at Concordia. She brought immense real-world experience to each and every discussion which further fueled my desire to pursue my career path today. While Nancy was tough on us at times, she always had her reasons and got the best out of each and every one of her students. I am forever grateful for the time she spent with us.