Provider Coordinator at Courage Kenny Sports & PT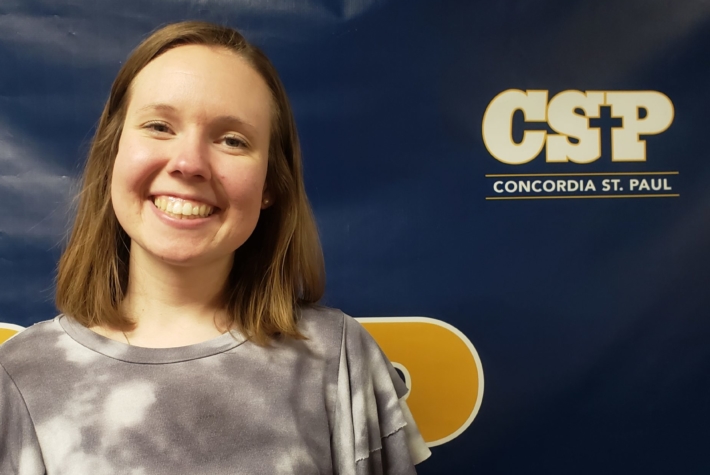 "Your journey might not make sense to others, but if you know that this, whatever that may be, is what you are good at and enjoy doing, then you chose well."
In looking for a graduate school, Tess Stage applied the same criteria that she had in looking for a college: a Christian campus based in the Twin Cities.  Both times, those criteria led her to Concordia University, St. Paul.  After completing her bachelor's degree in Exercise Science, Stage continued her education at Concordia with an MBA.
When it came to ultimately choosing Concordia, one of the biggest factors for Stage was the feel of the school itself.  "I felt very comfortable early on," explained Stage.  With Concordia's smaller class sizes, she was better able to connect with her fellow students and her professors.
The feel of Concordia extended beyond the classroom.  Stage noted that her favorite moments were "the countless hours spent hanging out with friends all over campus, the many study sessions in the library with coffee cups piling up, and the adventures around the Twin Cities that were an opportunity because of the choice to attend CSP."
Concordia offered Stage several resources throughout her schooling that guided her on her path to a career.  Volunteering and multiple internships helped her find the right focus for her job as a provider coordinator at Courage Kenny Sports & PT in Woodbury.  On-campus resources were a great benefit as well, with the Career Services office being of particular help as Stage completed her MBA amidst the uncertainty of the COVID-19 pandemic.
Stage advises any student seeking an education at Concordia to take advantage of these opportunities.  "No one will give you a good experience if you are not wanting to create that for yourself.  CSP is full of experiences, opportunities, and lessons learned (in the classroom and outside), but I think the most valuable piece is wanting to create a good and memorable experience for yourself first."
"Your journey might not make sense to others, but if you know that this, whatever that may be, is what you are good at and enjoy doing, then you chose well."