Medical School Student, The University of Minnesota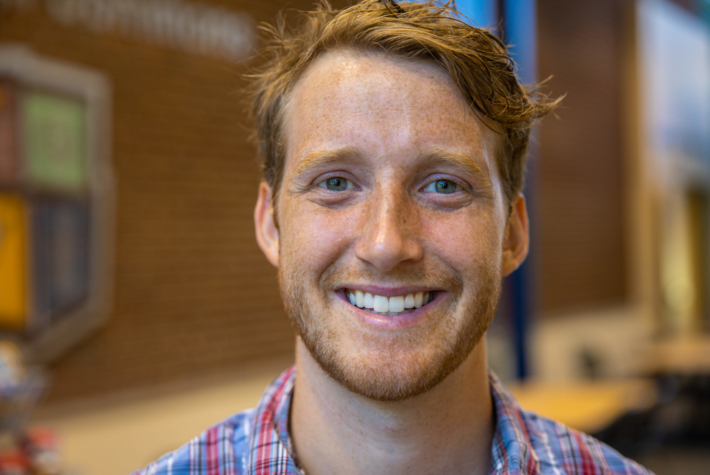 "My research experience taught me about resilience and how to overcome barriers."
Zach Rengel graduated with a biology and chemistry double major in 2016. Today, he is in his second year of medical school at the University of Minnesota where he's studying the human body and how medicinal interventions can be applied to provide therapeutic results. Hear about how CSP prepared him for his medical school journey and the everlasting value his degree holds as his career propels forward.
Q: What were your most important factors to consider when selecting a college?
A: I wanted a college where I could continue my baseball career as well as have a solid educational experience. For the baseball part, Coach McKenzie was special in that he valued our academics and growth. I really felt he was going to give me a chance to succeed both on and off the field. Six years later, I can say he stayed true to his word.
Q: What do you think creates a quality academic experience?
A: Passionate professors. All of the science professors I had were passionate about their students succeeding in the classroom and beyond. I was given so much by the professors at CSP in terms of knowledge and advice. Without them, I would not be where I am today.
Q: Concordia's campus is in an urban, diverse location. In what ways did these campus attributes help you prepare for your career?
A: Being a future physician, I am going to see patients from all sorts of backgrounds and belief systems. At Concordia, you truly get to experience the "real world" in that the people that go there come from all walks of life. I found this to be extremely valuable for stepping out of your comfort zone to get to better understand others who are different from you to learn from them.
Q: What internships did you participate in and how do you feel those experiences prepared you for professional success and a career after graduation?
A: I was very involved with Be the Match and Gillette Children's Specialty Healthcare. With Be the Match, a bone marrow registry, I set up registry drives with the baseball team on campus a few times as well as do an internship with them. I volunteered with Gillette for three years and was able to experience many different areas of medicine and healthcare in general. Both of these experiences directed me to my passion for medicine.
Q: How did the research opportunities you participated in at CSP impact your academic career and your career path?
A: My research was about the purification of a certain carbohydrate that was needed to help diagnose a certain disease. It was a great experience because research taught me about resilience and how to overcome barriers. Research can be laborious and time-consuming. However, after problem-solving, you can hit a breakthrough which makes it all worth it. I think this is a metaphor for life and how we must always keep pushing through even when it may seem too hard.