At Concordia University, St. Paul, we find ourselves in the midst of the Twin Cities. This week, the death of George Floyd has brought the painful realities of racism to the surface right here at home and calls us to respond as a community of faith in service to our neighbor.
"The series of events occurring in our local and national cities and states are vivid reminders of the inequities and disparities that our human brothers and sisters from underrepresented and underprivileged populations continue to experience from all aspects of their lives. Racial injustices are still real and painful issues in our country today. We can all commit to working toward not only identifying but addressing with intentional and deliberate actions, ways to build a more inclusive, equitable, caring and just society that we can all live in with more peace, justice, and love."
– Dr. Cheryl Chatman, Executive Vice President & Dean of Diversity
And now, the work continues.  Below is a list of ways we can assist our immediate neighborhood and work in conjunction with our community partners.  It is our hope that the Concordia community can come together to serve in tangible ways with these immediate and emerging volunteer opportunities.  We invite you to join us.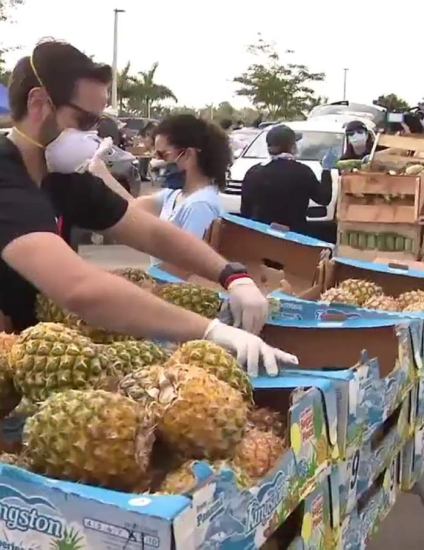 Volunteers needed on a nearly daily basis.  Check the schedule for current volunteer shifts.  Volunteers are needed to sort and distribute food, serve as drivers, etc.  Volunteer shifts are nearly daily but are weather-dependent so please reference their website for the latest information.
Drop off supplies at Bethlehem Lutheran:
a. Non-perishable food items

b. detergents/soaps

c. personal hygiene

d. Toilet paper/Paper towels/Tissues

e. Diapers/Pull ups/Wipes

f. canned veg/fruit

g. canned pasta

h. blue, yellow or silver similac baby formula (no corn syrup)
Bethlehem Lutheran Church Midway Relief page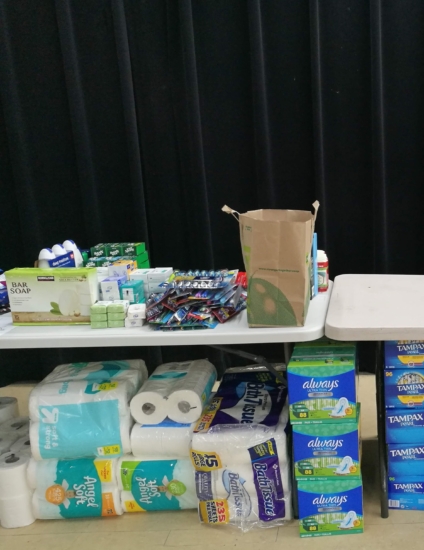 The Midway Project aims to collect and distribute resources to our community on an ongoing basis.
Location: Celtic Junction for the Arts; 836 Prior Ave N Saint Paul, MN 55104
Volunteers needed
Celtic Junction Arts Center is a drop off location for non-perishable items, personal care items, art supplies, games and puzzles.
Write [email protected] with questions.
Midway Project
Throughout the summer St Stephanus Lutheran Church will host food distributions on the 2nd and 4th Tuesdays through October. Location: 739 Lafond Ave, St Paul, MN 55104

Volunteer: We will need extra hands for both days and would love to have you join us.

https://docs.google.com/forms/d/e/1FAIpQLSfmN6Ik7PBKH0uy9JG5m5St9_-72K-JNr-w6pyXuLxPGKsF2w/viewform?fbclid=IwAR2vxjRCxfdkghQgRX2Ik_59rnljAqEf7jthaFxmGuQ0hN0KBkGEd7UsyCw

Monetary Donations: All funds given will be used to purchase food from Second Harvest, or other supplies as needed. You can give using this link. (Please choose the "Twin Cities Relief Support" line). https://bit.ly/2BoIJNq

Goods Donations: We will be collecting donations of the below items at Concordia University St. Paul (in the Chapel) this week. Please contact Megan Hoffman at

[email protected]

to set-up a time to drop them off. (Please also note it helps us a ton if the kits are pre-made and bundled in plastic grocery bags & labeled before you drop them off).

Skyline Tower Kits // easiest for distribution if these are standardized (4 rolls of Toilet paper, hand soap, dish soap, bag of rice, and hand sanitizer).

Frogtown Kits

Cleaning Kits (Hand soap, surface cleaner/wipes, paper towels, dish soap)

Personal Toiletry Kits (Toothpaste, Body Soap, Deodorant)Menstrual products (Tampons/Pads)

Toilet Paper

Non-perishable Food items: Please package in paper grocery bags so they can be given to families easily. (Although there have been many of these drives over the weekend so the emphasis is one the above items).
Other items // we know some of you may have already collected items that might not be on this list. Feel free to bring them and we'll either use them to bless the communities, or get them to another location that's in need.

Event information: Feeding Frogtown; location: 643 Virginia St St Paul, MN

Interested in volunteering?  https://docs.google.com/forms/d/e/1FAIpQLSehpdD152v4ywuq71WLzBqbZfdNl8jQHwsfQSm0-SSu-kXMdg/viewform?fbclid=IwAR2iUVXPgpUtWPSRV4czGuuEfOAzEQ6td1fIzlPV3ApVurgaAu7DEtUXnAU

The Neighbors United Collaborative Fund was originally set up by the Hamline Midway Coalition and Union Park District Council to support local businesses around Allianz Field, the funds are now being collected to help damaged storefronts. Click here to learn more and make a donation.

Can I donate food? Yes! Several places are looking for donations, many are also ready for volunteers. This includes places like Keystone Community Services, Open Hands Midway and the Midway YMCA.

Want to learn more about how you can help? Click here to view the Midway Chamber's recovery page. The page will get updated regularly and we encourage you to send us pertinent information to share. Send information to [email protected].

Comet's Cupboard is open by appointment only on Monday & Thursday from 9:00 a.m. – 3:00 p.m.  We have expanded this outreach to serve community members in the Lex-Ham area for the summer.

Make your appointment here (appointments must be made 24 hours in advance): https://cometscupboard.youcanbook.me/

Meet outside the Winget Student Life Center (the best place to park is on Concordia Avenue, just east of Hamline Avenue. Use the sidewalk to get to the Winget Student Life Center). Someone will meet you outside to provide access to Comet's Cupboard.

Please help spread the word.  Donations most needed include:

Grab & go non-perishable meals
Granola bars
Cereals
Peanut butter
Baking supplies

As small businesses were gearing up to reopen after being devastated by COVID-19 and already struggling amid the pandemic-induced shutdown, they were faced with yet another challenge—the death of George Floyd.

In response, the African Economic Development Solution has created the Business Relief Fund to meet these needs of local African immigrant businesses. The Business Relief Fund is a forgivable loan to keep small businesses open and continue contributing to the community. Being an entrepreneur is never easy.  Keeping a business alive as an African immigrant during these times requires hard work and your help.