Active Student Life
Along with our strong academics, Concordia offers unlimited opportunities to create a valuable college experience.
Attend an event, hold a late night study session, hang out in the game room, or try new cuisine. Concordia and the surrounding neighborhood will quickly become your home away from home.
HOME OF THE GOLDEN BEARS
Concordia St. Paul is Minnesota's only private university competing at the NCAA Division II level.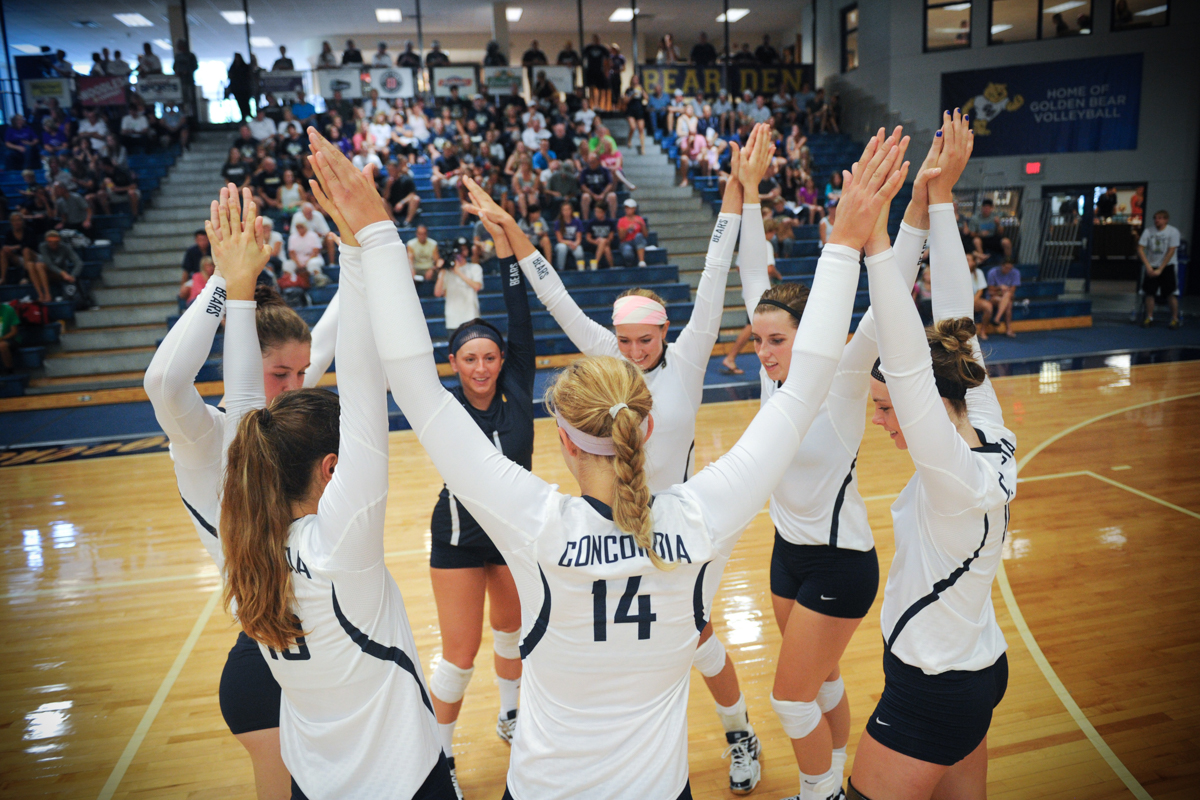 The Golden Bears have won nine national titles and claimed 39 conference titles as members of the highly competitive Northern Sun Intercollegiate Conference (NSIC).
MEN'S
DIVISION II
SPORTS

WOMEN'S
DIVISION II
SPORTS

Baseball

Basketball

Basketball

Cross Country

Basketball

Golf

Cross Country

Lacrosse

Football

Soccer

Golf

Softball

Track & Field

Swimming & Diving

Track & Field

Volleyball