What are the CDC, state, and local guidelines that must be incorporated into each classroom setting?

CDC and MDH guidelines for distancing will be followed, as well as allowable class sizes. Instructors and students must wear masks in classrooms/labs, restrooms, hallways and other public indoor spaces. Less movement in the classroom is currently recommended as well as consistent seating for students. Students and faculty will be responsible for bringing their own masks and hand sanitizer. Classroom disinfection kits will be available in each classroom.  Faculty members will disinfect the classroom when their class leaves and before the next class enters.

How can a classroom be physically rearranged to allow for social distancing (e.g., blended average of 1/3 of the seats in moveable seat rooms and 1/4 of the seats in fixed seat classrooms on average?

CSP has plans for classroom arrangements that follow CDC and MDH guidelines.

How can traffic patterns be rerouted throughout buildings to maintain social distancing? Such rerouting must address accessibility issues.

When students and faculty enter and leave a classroom, they must wear their masks. When students, staff and faculty wait in or walk in hallways, they must wear masks.

Have additional cleaning protocols been established for classrooms, particularly for classrooms that have back-to-back classes?

Faculty members will disinfect the classroom when their class leaves and before the next class enters. Following a class, faculty member will spray disinfectant on classroom surfaces prior to the next class entering. When students from the next class enter, they will use a paper towel to clean off their table top, thereby knowing their space has been properly santized.

How can the protection of students with underlying health conditions, and the needs of students diagnosed with COVID-19 during the time of the class, be addressed in the course's delivery? For example, can classes have both a video and an in-class version simultaneously?

Options will be available through accessibility services for students with underlying health conditions or who become ill. Students with underlying health conditions or who become ill should contact Student Accessibility Services (SAS) at the following website: https://concordia.csp.edu/sas/ Faculty are encouraged to be gracious in working with these students and help them contact SAS if they have not done so already, and then to work with SAS for guidance and support with accommodation plans. Documenting accommodations through SAS is important for University records and response.

For classes in which group work is expected, how can social distancing be preserved when students congregate to work in teams?

Instructors and students must wear masks in classrooms as well as all other indoor spaces on campus, as well as outdoors when a distance of 6 feet is not met and when group work persists for longer than 15 minutes. Work teams also have tools to meet virtually in Blackboard Collaborate, Google Hangout, etc.

Is there capacity at another location to add additional on-site sections if the number of students per class is reduced? If not, does that affect the cohort time to completion?

Yes, the campus has public spaces to utilize for this purpose. Cohort time to completion will not be affected.

Are lab capacities adjusted to account for safe spacing/density requirements?

CSP labs align with the spacing/density requirements noted in the Classroom section above. Given the nature of some labs, they require student-to-student or student-to-faculty interaction, which may not allow for 6-foot physical distancing. In situations where students and/or faculty are unable to maintain 6-foot physical distancing, appropriate PPE will be utilized per CDC and MDH recommendations.

Have programs considered remote lab options (e.g., kits)?

Prior to COVID-19, CSP programs have utilized remote lab options, with each program using slightly different technologies for these remote lab options. During the recent spring and summer semesters, programs utilized even more robust remote lab options, some of which will continue into the future, while others will transition back to face-to-face given the nature of the classes.

What will cleaning/disinfecting PPE look like? Do you continue with shared PPE (like lab coats or safety glasses), require everyone to purchase their own, or require cleaning between every use?

Cleaning and disinfecting PPE will utilize existing CSP guidelines that have been developed in adherence to CDC and MDH guidelines. Each classroom and lab will be provided with relevant cleaning and disinfecting products. Relative to PPE, students are expected to purchase their own face masks. Additional PPE lab needs are determined by the department in adherence to CDC, MDH, and industry standards, including the cleaning/disinfecting of those items.

Will face masks be required while working in labs? Does this pose an additional risk, depending on the mask material and the hazardous materials that are being used?

Face masks will be required while working in labs similar to the guidelines noted in previous classroom FAQ responses. Each department will communicate safety precautions to students, which are unique to their program. For example, physical therapy labs will look different than science labs. Our faculty are making necessary preparations to ensure student safety, which is aligned with CDC, MDH, and relevant industry recommendations.

What will social distancing look like in a lab setting, as many labs pair students and share hood space?

Physical distancing in labs will align with the guidelines noted in the classroom section above. If students are within 6 feet of classmates and/or faculty, they will wear appropriate PPE. Additional recommendations for labs include having students utilize the same physical space (limited rotation to new spaces) and limit the number of new lab partners, as possible.

How can the curricula of lab classes, particularly introductory lab classes, be broadened to allow for qualitative assignments/assignments related more to concepts than specific techniques?

CSP's faculty continue to review curriculum to ensure relevant learning opportunities and the integration of technology. Our faculty utilize a variety of assignments and lab techniques that vary by course.

Is there a need for supplemental lab classes/programming to help students with a skills gap resulting from remote learning (particularly if it extends into the 2021-22 academic year)?

No, our faculty have integrated relevant learning opportunities to support student learning. We do not currently have a need to provide additional or supplemental lab classes/programming. Ongoing evaluation continues by program, although we have not had issues with this currently.

What lab simulation tools are available as an alternative to physical labs?

As noted above, CSP has a history of utilizing technology to support the student learning experience. The simulation tools will differ by discipline. In one example, our nursing students are utilizing virtual simulations as an additional learning tool to augment the previous and ongoing use of high fidelity simulations.

What changes in STEM labs are necessary to maintain social distancing? Such as: a) Flex teaching (50% of students rotate to be in person 50% remote)? b) Assignment of collaborative projects?

As noted previously, CSP is adhering to CDC and MDH guidelines as well as industry standards for physical distancing At this point, the university is not planning to use a flex teaching approach and will instead be face-to-face in the fall semester. Our faculty continue to review curriculum to ensure relevant learning opportunities, such as collaborative projects, and the integration of technology, when appropriate.

If either attendance or class participation is part of the grading of student achievement, what adjustments in grading must be made for students who are remote or quarantined (either mandatory or self), or are in any other way prevented from participating in class interaction (e.g., poor internet quality)?

Accommodations are available through Student Accessibility Services. CSP has a robust Learning Management System that enables participation remotely.

What protocols will be identified and used as assessment alternatives to avoid proctored exams, reducing large gatherings of people? Examples include the use of multiple large section rooms simultaneously and using only small group or individual on-line assessment vehicles.

Classrooms will be configured to follow CDC and MDH distancing guidelines. Faculty also have options to use lock-down browsers such as Respondus to enable online testing.

How can we guide students who are beginning projects and typically physically gather to brainstorm and work collaboratively? 

Work teams who meet face-to-face must wear masks if 6 feet of social distancing is not maintained.  Work teams also have tools to meet virtually in Blackboard Collaborate, Google Hangout, etc.

What recommendations will we offer student clubs/organizations that cue off each other (e.g., dance ensemble, pep band)?

Guidelines from professional organizations will be followed. Rehearsals and performances will be scaled to maintain guidelines. If necessary, digital rehearsals will be used. Opportunities for artistic expression either in person or online, in conjunction with club or University activities, will be explored.

How might audiences for performances be considered if they consisted ONLY of members of the institution vs. members of the public?

CSP's Performing Arts Faculty intend to maintain their original calendar of shows but to offer flexible experiments in both rehearsal and performance, including recordings that can be posted online. Social distancing guidelines from the CDC and MDH will be followed for audiences at live shows and performances while following guidance from professional organizations.

What accommodations can be made for students who are vulnerable due to health conditions to continue participating in performing arts courses and programs? What best practices exist for remote participation in performing arts?

Options will be available through Student Accessibility Services (SAS). Fine Arts faculty are experienced in working with students online and providing feedback on performances. Video conferencing and video recording will allow students to teach dialogue, choreography, etc. to others and also to critique peers' work.

How can performing arts courses be effectively taught online?

Performing Arts faculty have stated, "By embracing the new opportunities presented by the restrictions, we will discover new ways of creating." Students in performing arts classes can receive individual, highly focused responses.

Performing Arts faculty have been and will continue to participate throughout the summer in webcasts and other opportunities to brainstorm and develop best practices for teaching online.

Can we change to monologue plays?

Theatre intends to utilize small-cast shows. They are ready to utilize remote recordings and to post them virtually if needed.

How can we add COVID-19 safety education to the student experience?

COVID-19 and safety education will be part of all performing arts student experiences.

What plans are necessary to continue remote counseling services into fall/spring?

Clear communication with students, faculty and staff.  

What procedures and guidelines are necessary to maintain faculty engagement and consistent communication with students who are remote to campus?

Ensure that faculty have and communicate virtual office hours and that students have the info needed to contact faculty.  Responding to students' outreaches within 24 hours and that assignments are graded within 7 days, and grades are posted in Blackboard

What are the effective tools and techniques to make students aware of the importance of using time wisely with their advisors and sharing in the responsibility of ensuring degree progression and educational goals?

Working with students to set-up DCP, training students on how to register for classes/step-by-step guides on how to register that can be sent to students, availability of students being able to register for classes through degree audit, specific communication plans.

What university policies and practices are necessary for remote advising to preserve a student's privacy, particularly concerning parents who wish to participate in remote advising appointments? What modalities can be considered and used to support these students?  

A student would need to be present at the meeting and would need to give the okay for parents/others to be part of the meeting.

What if the student is not able to travel to campus due to restrictions? 

Students should communicate this with their Admissions Counselor so arrangements can be made.

Will international students be able to engage in distance learning? Can they maintain their ''residential'' status while engaged in distance learning?

According to the Student Exchange Visitor Program (SEVP) fall guidance, continuing international students may enroll in a fully online course load if available, and international students new to the US must enroll in at least one in-person class.

Can students outside the CST time zone engage in asynchronous learning, or will they be required to learn at the same class time?

Students should coordinate this with their faculty members.

Do international or out-of-county/state students need to self-isolate upon arrival? Do all students self isolate upon arrival?

Students should follow CDC and MDH guidelines for self-isolating.

What university services need to be available to international, graduate, and out-of-state students during breaks? 

University offices are open during breaks to meet the needs of international students.

Are campuses counseling new international graduate students on their options (e.g., online until Visa processes restart; deferral)? Should F2F options be unavailable for Fall 2020?

Yes, international students should contact their Admissions Counselor for more information.

Is there an emergency fund that can be used for financial support of graduate students that have experienced travel restrictions due to COVID-19 (i.e., international students that can't return to their home country)?

International students are eligible to request funds from CSP's Barnabas Fund. Students should contact Financial Aid directly to request funds.

Will students be able to take a full course load online, with regard to Visa restrictions?

According to the Student Exchange Visitor Program (SEVP) fall guidance, continuing international students may enroll in a fully online course load if available, and international students new to the US must enroll in at least one in-person class.

To accommodate potential travel restrictions for international students beyond their control, can on-campus residential facilities provide leniency with relationship to deadlines? 

Students should contact Residence Life to discuss late move-in dates if needed.

As the international economy is financially fragile, can student tuition deadlines be extended for international students who demonstrate a good faith payment plan?

Students can contact Financial Aid to request a payment plan or submit a General Petition to request a later payment due date.

Is International Student Services equipped to provide regulatory guidance virtually?

Yes, ISS advisors have been meeting with students for virtual appointments and are able to continue as needed.

To accommodate cultural and regulatory issues, have student support services been provided cultural sensitivity training? 

Yes, CSP has offered a range of diversity and cultural sensitivity training for staff and faculty.

Can classes be virtually offered for international students who are delayed in their arrival? 

International students can start studying online from abroad as long as the class is being delivered online. Students should discuss their situation with their faculty members.

What university services will need to continue during breaks for international, out of state, etc. students? 

University offices are open during breaks to meet the needs of international students.

What tracking exists for university travel (employee and student)?

Our software Terra Dotta provides the capability to pull a report at any time of students traveling for University study abroad purposes.

What approval structure needs to be put in place if allowing travel?

The Off-Campus Travel Committee exists to provide approvals for allowing travel.

What types of travel, if any, ought to be allowed?

Travel that is necessary to fulfill University initiatives and core learning objectives and that can be done safely and in accordance with U.S. State Department guidelines will be allowed.  

For those who do travel, domestically or internationally, should a quarantine period be served? Can the quarantine be served on campus (for students)?

CSP will request all campus constituents follow current quarantine guidelines in accordance with CDC & MDH guidance.

What are the protocols for suspending international programs or opportunities?

The Off-Campus Travel Committee will make decisions regarding international programs or opportunities based on current CDC and MDH guidelines.

Are there guidelines for tracking and evaluating risk of student conferences?

Student travel should be approved by the Off-Campus Travel Committee.

Will students who return to campus from areas of concern be temporarily restricted in their movement on campus until they are tested and confirmed not to have been exposed?

CSP will request all campus constituents follow current quarantine guidelines in accordance with MDH guidance.

Will the university limit students' travel on breaks?

CSP does not intend to limit travel on breaks but highly encourages all students to practice increased caution and limit unnecessary travel for the health and safety of the campus community.

Will visitors be allowed on campus?

Guests may schedule an on campus or virtual visit to CSP at csp.edu/visit. The Office of Admissions is open Monday through Friday and campus tours are offered twice daily.

Items of note:

Our admissions staff and tour guides will wear masks throughout your time on campus

In compliance with Minnesota state regulations, each member of your party must wear a face mask for the duration of your time on campus.

Our Admissions Welcome Center has been redesigned to accommodate comfortable social distancing between parties

We are operating at reduced capacity to ensure we adhere to social distancing requirements

Campus tours will be individualized per party, instead of grouping parties together

Admissions counselor meetings will take place in designated spaces to accommodate social distancing

Our campus cleaning efforts have been enhanced to ensure all hospitality spaces (our Welcome Center, restrooms, meeting spaces, etc.) are regularly cleaned and sanitized

Will it be necessary when classes start again, especially online courses, to review minimum specs and consider mandatory student laptops to ensure students have access to adequate technology and to reduce demand on shared computer lab facilities? 

Does the campus have enough bandwidth/infrastructure to accommodate future usage? 

Yes, CSP's campus does have adequate bandwidth. CSP has a history of daily metrics. We have followed these daily metrics for several years. Our metrics were watched after we moved classes online on March 16, 2020. Our metrics during the spring do indicate that our systems handled the increased activity.

Given that remote tech-support can sometimes be less efficient than in-person tech support, how can technology that's optimized for the desired application be identified, prioritized, procured and/or disseminated (i.e., making sure that classes are using what's appropriate and reliable vs. the first piece of technology identified for this role)? 

Concordia has a reach history over several decades of online learning. The majority of our students are online students. We have looked for years at purchases with the knowledge that the majority of our students online. Over the past five years, we have continued to move our servers to the Cloud meaning that the resources are now closer to the majority of our students.

Are substitutions for clinicals/practicums developed, and are the required approvals from Professional Educator Licensing and Standards Board (PELSB) obtained?

Yes, we have a variety of learning opportunities that we can use on PELSB variances if our teacher candidates are not able to complete their required weeks of student teaching. If districts go online in fall, our student teachers will practice their skills online along with their cooperating teachers, following the processes and procedures developed by their district. This past spring '20 semester all our variances submitted to PESLB for shortened student teaching experiences were approved, so we are confident our fall '20 would yield the same results if necessary. The Department of Undergraduate Teacher Education met virtually on Friday, June 12, and created a longer list of learning opportunities that can be used as necessary. Finally, the MN Association of College Teacher Educators is working with each other and PELSB to formalize the list of approved activities for student teaching and/or practicum variances.

We will need to align with each P-12 partner's regulations, which may cause distinct differences in student experiences. What guidelines and procedures are necessary to be able to evaluate students in varied settings?

Our spring '20 semester is a good example of our ability to evaluate our students in varied and online teaching experiences. Students recorded themselves teaching lessons for their classrooms which were uploaded to a shared drive for their university supervisors to evaluate. We reviewed many teaching videos and learning "packets" created by our student teachers. We will use this same process in the fall, if necessary.

If local P-12 schools are online in the fall, how can outreach programs continue to engage students who are likely fatigued from online learning, and more precisely, sitting at a computer for extended hours? What else might engagement look like virtually? Does this question refer to the P-12 learner?

If so, that is up to each individual district. Our student teachers will support whatever each district puts in place for their learners. 

Access to Library Collections

What policies or procedures are in place to disinfect Library materials, such as books, magazines, and DVDs?

The Library has developed procedures for the handling of materials to ensure the safety of the campus community and Library staff. These procedures are based on guidance provided by various professional organizations. Specific procedures that impact the use of Library services, spaces, and collections are detailed at library.csp.edu/coronavirus.

Our current policy is to provide for a 72-hour quarantine period between each use of physical library materials. This quarantine process limits the need to use chemical-based cleaners that may damage library materials.

How will access to the CSP Library's collections be impacted by intermittent closings and reopenings?

The Library provided access to materials during the previous full campus closure and will continue to provide access to materials for the foreseeable future. It's worth noting that the vast majority of the Library's collections are available online, 24/7, from any location. Requests for physical materials will be filled in a number of ways: in physical form available for "no contact" pickup in the Library or by US Mail; in scanned digital form; or in full electronic form. The way a request is filed will depend on a number of criteria (cost, copyright compliance, etc.) established by Library staff. Additional details are available at library.csp.edu/coronavirus.

Where and when can I return Library materials?

Materials can be returned to the Library during times when the Library is open. The Library's hours are available at library.csp.edu/hours.

In addition, CSP Library materials can be returned to any public or academic library in the State of Minnesota that is open and/or accepting returns.

In general, we advise those with library materials to hold onto them until they are able to safely return them. Under no circumstances will CSP students be fined for materials they cannot return due to the pandemic or an inability to physically return those materials

Will requests from other libraries be available and, if so, will they be subject to quarantine?

Many of our partner libraries have resumed lending materials to other libraries. We encourage you to request materials with enough lead time to allow for enhanced handling procedures and quarantine periods.

Items borrowed from and lent to other libraries will be quarantined for 72 hours.

Will there be changes in access to library collections?

We have accelerated our transition to creating an all-electronic collection as this is the best way to respond to the changing academic needs of Concordia's students and academic programs. This future-oriented approach to building the Library's collection allows for the University to continue to provide access to high-value Library resources no matter how courses are delivered and whether or not the campus is open.  To date, the majority of the Library's collections are available online.

At the moment, the campus community does not have direct access to the Library's print collection, but the entire collection is available for request with a small delay for processing and quarantining.

Details on requesting Library materials are available at library.csp.edu/coronavirus.

How will donations to the Library or Archives be handled?

All donations should be routed through Jon Neilson, Director of Library Services ([email protected]). Donors are strongly encouraged to contact us before bringing materials to the Library to donate.

Will office supplies like pens and staplers be available in the Library?

Office supplies, including pens, staplers, and whiteboard markers are not available.

Library Services

How will the Library engage with students, faculty, and staff who need assistance?

The vast majority of the Library's services, including Research Assistance, Tutoring, and the Writing Center, are available online and we'll continue to provide those services online for the foreseeable future. The exception is the Library Info Desk, which is staffed during all hours the Library is open. We ask members of the campus community to respect social distancing guidance when interacting with Library staff.

Details regarding the availability of specific Library services can be found at library.csp.edu/coronavirus.

Can I get help with a research question?

Research Assistance is available in a virtual format. See library.csp.edu/services/help for additional information and research assistance hours.

Will tutoring be available to students?

Tutoring support is available in a virtual format. Students can schedule a one-on-one peer tutoring session via Accudemia or access 24/7 tutoring through Brainfuse.

Will the Writing Center be open and available?

The Writing Center is available in a virtual format. Students can send requests to [email protected] or access writing support through Brainfuse.

Will members of the general public be able to access the Library? If so, what procedures will be in place regarding health and safety?

Per University policy, access to campus buildings is currently limited to Concordia students, faculty, and staff as well as visitors on prearranged tours with the Admissions office. In addition, active LCMS pastors and alums of the University are welcome to use the Library space and collections.

The Library is currently accepting requests for materials from other libraries. We encourage members of the general public to work with their local public library to request materials from Concordia's library collections. This service is generally known as "interlibrary loan."

How will the Library handle requests to view archival items from the University's Special Collections?

This will be handled on a case-by-case basis. Anyone who is interested in interacting with archival materials should contact the library at [email protected] to discuss options. We strongly encourage people to plan ahead of time; immediate, unscheduled access to archival materials is not possible.

How do librarians offer library instruction?

The Library has a long history of adapting its instructional mission to the varying ways courses are delivered. We routinely deliver library instruction sessions in-person and virtually, both synchronously and asynchronously. We will continue this practice.

Will there be any impact on library staffing levels or work hours?

No. The Library building will resume its normal Fall semester hours on Tuesday, September 8, 2020 and will be fully staffed. Visit library.csp.edu/hours for specific building and service hours.

How can we limit physical interaction among library staff?

Library staff follows all University policies and procedures regarding social distancing and cleaning. Beyond that, we have developed specific protocols for staff-to-staff interactions. An example of this is implementing staggered work days and hours and flexible workspace locations. Additional details are available upon request.

How do we work with and train our student employees?

We are currently developing training that can be delivered in a socially-distanced environment and/or virtually.

How do we manage hands-on, shared projects?

We have dramatically limited projects that require more than one individual to work in close proximity at the same time.

Access to the Library building

How is the Library accommodating the need for social distancing?

The Library building is a large space that lends itself to social distancing of students, faculty, and staff using the space. Over the last two years, we have removed approximately 8,000 square feet of shelving, thus creating additional space for work and study.

The furniture in the Library space has been arranged to allow for at least six feet of distance between users and to discourage group gatherings. We ask everyone to refrain from moving or rearranging the furniture.

Will access to parts of the Library be restricted?

CSP students, faculty, and staff will have access to all floors of the Library building. The Library's physical collections will be cordoned off and these collections will only be directly accessible by Library staff. CSP students, faculty, and staff will need to request access to materials ahead of time. Additional details are available at library.csp.edu/coronavirus.

Are study rooms available to CSP students?

Individual study rooms will be available beginning on September 8, 2020. These rooms should be booked in advance at csp.libcal.com/reserve.

Group study rooms are not available. We hope to make them available in early October 2020.

Will the Library continue to host events and training sessions in the building?

As of right now, all Library-sponsored events and training sessions are being held virtually. A list of all events can be found at csp.libcal.com/calendar/library

How will masking, social distancing, and other policies be enforced in the Library?

Library staff will engage with individuals who are not following University policies. It is our expectations that users of the Library will follow all University policies regarding masking and social distancing.

Users can report issues to the Library Info Desk. Serious violations of masking and social distancing policies in the Library can be reported to Jon Neilson, Director of Library Services, at [email protected]

Does the Library have a partnership with other libraries that can be used to increase access to a variety of materials?

The Library has extensive online collections accessible from its website at library.csp.edu. In addition, we have multiple local and regional partnerships that dramatically expand access to a wide variety of library materials.

Course Reserves:

How can faculty work with the Library to find alternatives to physical materials to be used in their courses?

The Library routinely works with faculty and administrators to promote the use of electronic resources, both content available through the Library and content available for free educational use. We will continue to do so as it can dramatically reduce the cost of course materials for students, ensure existing University resources are being used, improve the accessibility of course materials, and limit the potential for copyright violations by faculty.

We encourage faculty to reach out the Library at [email protected] for assistance finding alternative course materials.

What accommodations to existing copyright laws are in place to support the potential shift to remote, online learning?

Copyright law and "fair use" as they apply to libraries are complex and often lacking in concrete yes/no guidance. That said, we are following general industry guidance related to copyright and fair use.

In general, the digitizing of physical materials is limited to 10% of the total work. At the outset of the pandemic, we began scanning upwards of 100% of physical works based on guidance from other libraries and copyright experts. However, we only do so when reasonable alternatives (eg. buying an ebook) are not possible.

Questions can be directed to [email protected].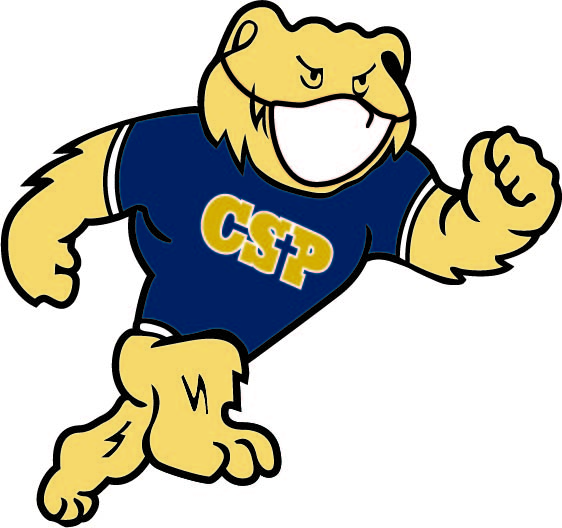 We are all in this together. If you have additional questions please do not hesitate to contact us.
[email protected]