Congratulations! 
Welcome to Concordia University's EdD in Educational Leadership Program
Welcome to the Doctorate in Education (Ed.D.) degree at Concordia University! Our faculty look forward to working with you, your colleagues, and our CSP instructors to maximize your leadership talents plus define and grow your area of leadership passion through the dissertation process. This team effort ensures that completing this degree is attainable for every doctorate student.
The doctorate program's personalized approach provides a leadership edge for our students. You will have a personalized profession advocate throughout the program to serve as a support, advisor, coach, and problem-solver. The leadership and scholarship learning has been developmentally designed providing you the necessary guidance and resources to advance your capstone projects – Leadership Narrative and Dissertation – throughout your course work.
Once again welcome and we look forward to working with you and including you among our CSP family!
Sincerely,
Dr. Ric Dressen, Ed.D
Next Steps
Prepare now and plan ahead for courses and the time commitment you will need to make to complete your program and dissertation. Within the EdD program you will have two, one-week on campus residencies during the summers of your 2nd and 3rd year of the program.

Course
      Course Name
      Term
       Credits

ED 7040

      Leadership and Scholarship I

      Fall

              3

ED 7041

      Leadership and Scholarship II

      Fall

              3

ED 7046

      Leadership and Scholarship III

      Spring

              3

ED 7063

      Leadership and Scholarship

      Spring

              3

ED 7047

      Influences and Assessment Public Policy

      Summer

              3

ED 7090

      Leadership and Scholarship Coaching

      Summer

              1

ED 7080
      Residency I: Lead and Problem
      Summer
              3

ED 7048

      Org Theory

      Fall

              3

ED 7091

      Leadership and Scholarship Coaching 

      Fall

              1

ED 7065

      Quantitative Research Methods

      Fall

              3

ED 7083

      Qualitative Research Methods

      Spring

              3

ED 7067

      Organizations Resource Mgmt

      Spring

              3

ED 7068

      Solutions Based Leadership

      Summer

              3

ED 7081
      Residency II: Dissertation Preparation
      Summer
              3

ED 7082

      Research Development

      Fall

              3

ED 7070

      Ethical Leadership 

      Fall

              3

ED 7069

      Strategic Advancement

      Spring

              3

ED 7084

      Research Design

      Spring

              3

                              Dissertation

              14

Your Academic Advisor will be your key contact throughout your program for things like transfer credits, registration, and course availability. Contact your advisor, Gretchen Walther, with any questions throughout your studies at [email protected].

Students interested in learning more about transferring credits into the EdD in Educational Leadership program can get started by contacting Admissions. To have credits considered for transfer, students must provide:

Course Syllabus for each course being requested 

Official transcript showing the course, date completed and grade

Completed course substitution form provided by your Academic Advisor that indicates the CSP course that you wish to substitute your course for into (note: the course outcomes and content must align in order to grant course substitutions). 

Courses must have been completed less than 7 years prior. 

Students transferring courses taken at Concordia University, St. Paul will need to complete the course substitution form provided by your Admissions Counselor. All additional documentation can be obtained internally.

Registering for your courses just got easier. With the help of your Advisor you will prepare your Academic Plan. Once your plan is set, we'll get your signature of approval and register you for your courses. 

Your Academic Advisor will be reaching out to you to get started!

A list of CSP's dates and deadlines can be found on our CSP Academic Calendar. Below are upcoming key dates so be sure to mark your calendar. 

Last day to register: Sunday before the start date

Last day to drop a course without charge: Friday of the

first week of class

Tuition due: this will depend on how you plan to pay for your courses. Visit the Accepted Student Financial Aid page for more details. 

Scholarships and loans applied: approximately two weeks after the start date

Newly accepted students are encouraged to go through 

CSP's Online Orientation

 to ensure that you are prepared as an online graduate student.

In addition, your Enrollment Counselor will provide thorough training on accessing and using Blackboard, your online learning platform, Gmail as well as online learning tools that you will use throughout your program.

At Concordia University, we offer a number of student resources that will assist you in achieving success in your program. Our services include help with writing papers, tutoring, career opportunities and resume writing, finding academic resources and research, as well as connecting to student groups and university activities. Visit our Student Services site for more information.

To apply for financial aid at CSP, complete the FAFSA (Free Application for Federal Student Aid) and choose Concordia St. Paul using the code 002347.

Your CSP Network Account will be created approximately one week after you are admitted. At that time, you will be emailed more information to help you get started (subject line: CSP Network Account Information).

Your network account allows you access to Blackboard (our learning portal) and your CSP email (Gmail) and will be used throughout your time as a Golden Bear.

Follow our step-by-step tutorial to set up your network account:
What to Expect in your EdD Program
Questions?
Please contact Coordinator Dana Rajcevic with any questions you may have prior to starting your first course: [email protected].
After the start of class, please contact Ed.D Academic Advisor, Gretchen Walther: [email protected].
Meet our faculty
Our world-class faculty use their decades of experience to nurture your success from the first day of class all the way to graduation— and beyond.
Associate Professor of Education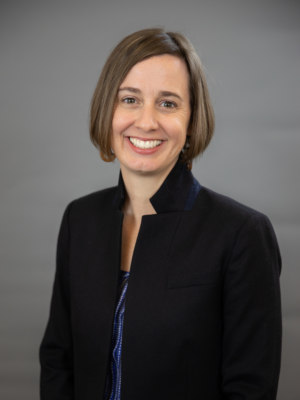 Assistant Professor, Ed.S. Educational Leadership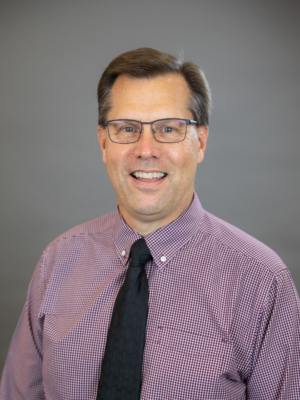 Associate Professor of Education