CONGRATULATIONS ON YOUR ACCEPTANCE TO CONCORDIA UNIVERSITY ST. PAUL!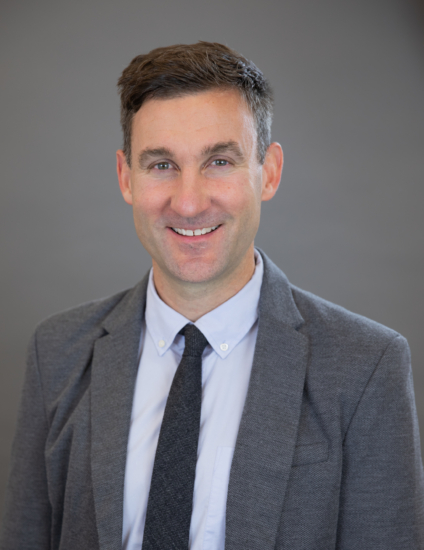 On behalf of the Department of Kinesiology, I want to welcome you to the KHS community. We hope that you find the resources on this site helpful as you get started in your first class. We have dedicated faculty who are excited to learn along with you as you embark on this journey. Don't hesitate to make connections with us and your colleagues alongside you. Congratulations on your first step!
-Matthew Buns, Ph.D., Director, Doctorate in Kinesiology Program
LOGGING ON
Your CSP Network Account will be created after you are admitted. At that time, you will be emailed information to help you get started.

Already attended CSP?

Students who have been readmitted or are alumni of CSP can simply reset their passwords by contacting the CSP Helpdesk if you cannot remember your previous password.

Our newly admitted students should do the following 3 things to access their accounts:

1. Reset your network password – Any student who has previously attended CSP likely already has a secure
password and access to their email and blackboard accounts
2. Log into their CSP email – CSP email accounts never expire
3. Log into Blackboard – Blackboard accounts created after 2016 are all still accessible.

CSP Helpdesk contact information

Already have CSP employee accounts?

For active members of our CSP Community on the staff or faculty side, we encourage you to use your student accounts for your studies at CSP. Student accounts and the documents saved in them belong to the student. Faculty or staff accounts, including the documents saved to the Google drive belong to CSP.
Student accounts never expire, so students will have access to their work after they leave CSP, but faculty and staff will lose access as soon as they leave. This becomes very important when you start saving essays, portfolio pieces, and capstone projects.
Additionally, Blackboard courses you are enrolled in as a student can only be accessed with the student account. Some forms will only be accessible to your student account. There are a number of small differences in account permissions that could trip you up if you are using a CSP work account when you should be using a student account.
The easiest way to keep things separate is to create a different profile in Chrome. Different profiles can keep separate histories, bookmarks, saved passwords, etc. Keeping a clear separation in roles can really help.

1. Logging into your CSP Email Account – Using the Chrome web browser go to mail.google.com.

If you are not already signed into a gmail account, click "sign in", enter your CSP email address and network password.
If you are already signed into a non-csp gmail account, you can click the account icon in the upper right corner of your screen, then click "Add another account" and enter your CSP email address and network password.

2. Set up 2-Step Verification – As soon as you sign into gmail, you will be prompted to set up two-step verification. If you ignore the prompt and do not set it up within 24 hours, your account will be locked and you will need to contact the help desk to unlock it for another 24 hours.

3. Forwarding your Email – Concordia recommends that every CSP student uses their CSP email address. All emailed communication from CSP will be directed to the CSP email address therefore it will be imperative for all students to maintain and check their CSP Gmail account regularly.

Go to your settings (the gear icon on the top right of the email page)
Click on the "Forwarding the POP/IMAP' tab
Click on the "Add a forward address" button
Enter the forwarded email address and follow the instructions

If locked out of your account or for help resetting your password, contact the IT Help Desk.

CSPConnect is your student portal providing links to all aspects as a student at CSP including billing, financial aid, and Blackboard (your online classroom).

Log into CSPConnect. Here are the steps:

Use Safari or Chrome
Go to https://connect.csp.edu
Sign in with your username and network password that you received in your CSP Network Account Information email.
Finalizing Your Acceptance
Registering for your courses just got easier. With the help of your Advisor you will prepare your Academic Plan. Once your plan is set, we'll get your approval and register you for your courses. Your Academic Advisor will be your key contact throughout your program for things like transfer credits, registration, and course availability. Contact your advisor, Kennadie Loyd at [email protected].

Login to your Degree Audit found in Blackboard under "Student Tools" and confirm the courses that you are registered for.

Log into your application portal to check if official transcripts are needed. If official transcripts are not received prior to the start of the second term, your account will be place on hold and you will not be able to register for classes.

If you submitted a transcript with classes or a degree in progress at the time of acceptance – your final official transcript showing completed grades and/or a conferred degree must be sent to Concordia.
If you submitted an unofficial transcript – your official transcript must be sent to Concordia.

*To be considered official, transcripts must be received in a sealed envelope from the institution or through secured electronic delivery to Admissions.

Our orientation is a vital part to starting your Kinesiology program. Located in the KHS Lounge in Blackboard, this self-paced orientation will cover: a program overview, sample three and four year academic plans, resources, CSP connect, and a first course preview among other topics. This orientation is to be done after acceptance to the program but before your first course starts.

While exploring the KHS Lounge, you'll also find a list of courses, an introduction to Scientific and APA writings, and a space to communicate and get to know your fellow classmates.
Financing Your Education
Doctoral students at Concordia may receive funding in a variety of ways and we encourage students to explore all of your financial possibilities. Learn more about your options with the help of our online resources on our Accepted Student Financial Aid page.

Grants & Scholarships – funds that you may qualify for that you do not need to pay back
Loans & Alternative Loans – loan options may be through the federal government or alternative loans may be through a private lender
Payments – for students that wish to pay out of pocket, there are opportunities to pay in installments or in one lump sum for the term.

Tuition and fees must be paid by the posted deadlines each term. Submit a payment through CSP Connect Student Portal in Blackboard and click on the Student Page – additional links for students within the University Links section.

CSP Payment Plan | Automatic Withdrawal

There will be a 2.75% non-refundable convenience fee for each credit card payment. Concordia does not receive this fee.
A returned payment for any reason will be charged a $35 bank fee to your student account.

CSP Installment Plan | Manual Installment Payments

$35 processing fee
1% monthly finance charge on outstanding principal balance

Payments by Check may be send to:

Checks may be sent to:
Concordia University
Lockbox 446006
P.O. Box 64065
St Paul MN 55164-0065

Cash and check payments are accepted at the cashier window. Credit card payments on student accounts must be made online. Please include your student ID on all payments.
For any Financial Aid related questions – please contact our financial aid department, they are here to help with all things financial aid! Their phone number is 651-603-6300 or their email address is [email protected].
Associate Vice President for Academic Affairs and Strategic Program Development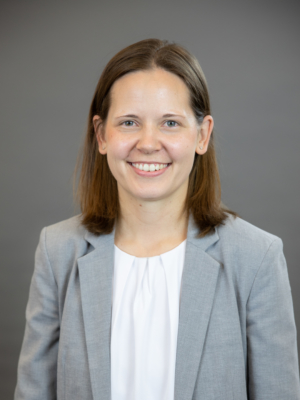 Dean of the College of Kinesiology, Associate Professor of Kinesiology and Health Sciences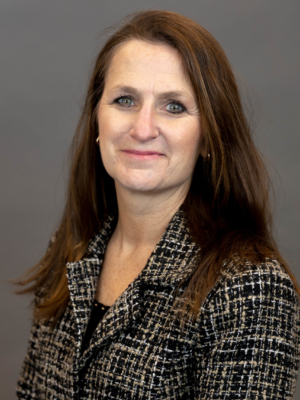 Provost & Chief Operating Officer