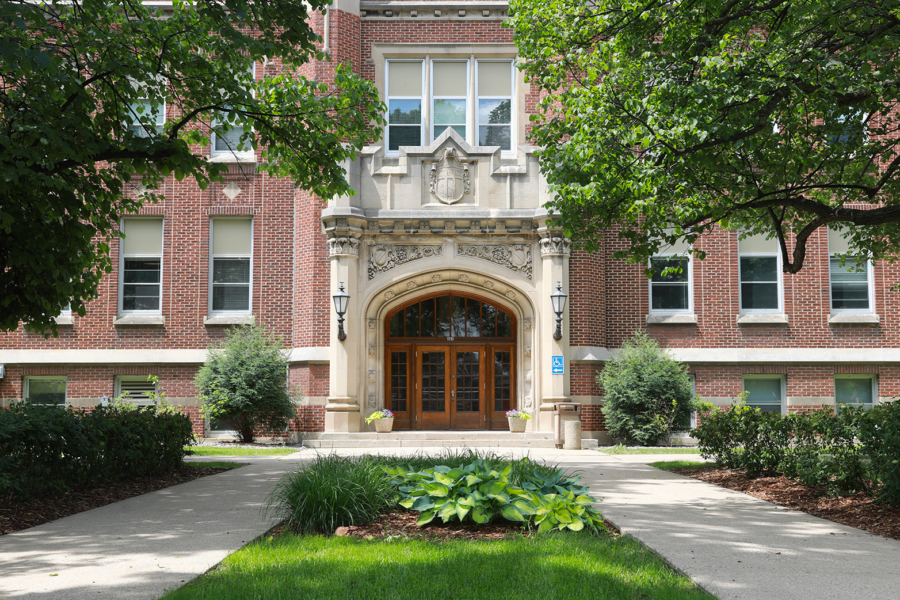 Admissions, University News
Concordia University, St. Paul today announced its Board of Regents approved tuition for the 2021-22 academic year, solidifying the University's standing as the most affordable private college in the Twin Cities. 
Traditional undergraduate tuition will see a slight 2.09% increase from 2020-21, with tuition for the upcoming year set at $23,900. The modest $500 increase reflects the Regents' commitment to affordability as CSP continues to offer the lowest tuition among the 17 Minnesota Private College Council member schools. 
"CSP continues to be a distinctly different leader among Minnesota's private colleges and universities for its affordability and accessibility. Our tuition reset seven years ago, combined with generous financial aid, allows students to pursue their calling for life and career without taking on enormous amounts of debt," Concordia St. Paul President Dr. Brian Friedrich said. "We see nationwide how far too many colleges and universities are challenged by an unsustainable high cost, high discount model, resulting in both enrollment declines and budget challenges. Our continued growth is a testament to the fact that students see the value of a CSP degree – a quality education at a reasonable price."
Since becoming one of the first universities in the country to announce and conduct a successful tuition reset, Concordia St. Paul has remained an accessible option for students seeking a private education in the state of Minnesota and nationally. After reducing tuition by $10,000 for the 2013-14 academic year, CSP has maintained minimal tuition increases of less than 3% in each of the last eight academic years.
"CSP recognized that sticker price can be a barrier to enrollment," said Concordia St. Paul Provost and Chief Operating Officer Dr. Eric LaMott. "Cost is a huge factor for students and parents when choosing the college that's right for them. We've focused on keeping costs down while creating a meaningful, relevant collegiate experience that will position students for careers aligned with their passions. Sustained affordability has been foundational to Concordia's ability to deliver what today's students want and deserve."  
The Board also approved room and board cost for 2021-22 at $9,900 (3.03% increase) for the full year. Total cost of attendance (tuition, room and board) for a traditional undergraduate student attending CSP and living on campus next year will be $33,800 (2.37% increase). This total remains $3,650 less than what students paid prior to the tuition reset during the 2012-13 academic year.
Per credit costs for CSP's adult undergraduate and graduate programs will be announced at a later date.