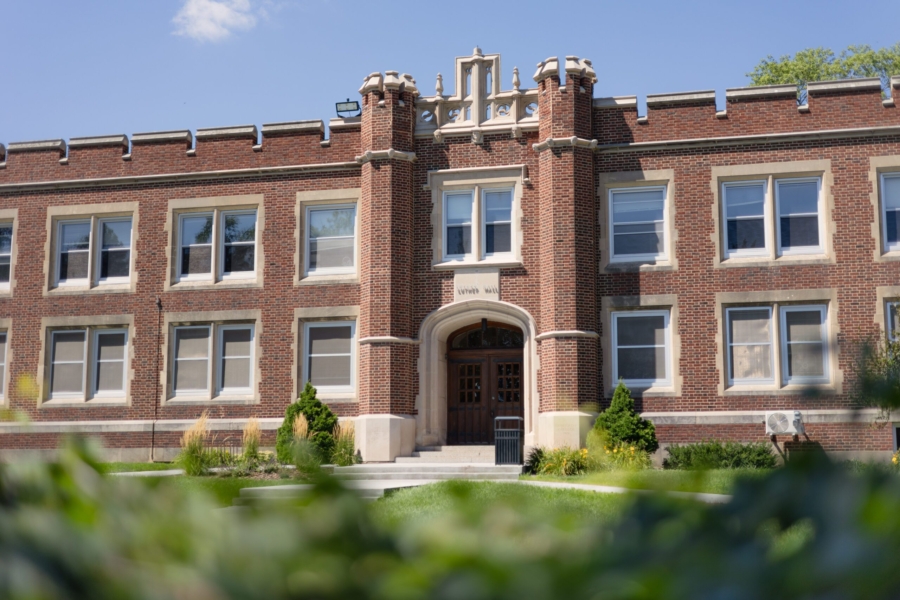 General News, University News
As Concordia St. Paul reaches the 130th anniversary of its founding in 1893, the university is celebrating its largest-ever student enrollment. With 5,861 students enrolled at the start of the fall 2023 semester, Concordia St. Paul exceeds the previous record of 5,643 students enrolled at the beginning of the fall 2020 academic year, and it is more than 300 additional students compared to the same timeframe last year.
The university extends its decade-long growth plan, nearly doubling student enrollment since Concordia St. Paul initiated its groundbreaking Tuition Reset of 2013. Concordia St. Paul slashed tuition by 33% at that time to make a private university experience accessible to more students. Key highlights include:
Growth in the CSP operating division for traditional four-year on-campus undergraduate programming, now at 1,743 students;
Growth in the CSP Global operating division for online and hybrid programming, including undergraduate and graduate programs now serving 4,118 students worldwide;
A broader geographic reach via CSP Global, with students representing 48 states and 34 countries;
Expanded international student attendance, now at 891 students, which also marks a new record high;
A 30% increase in doctoral studies enrollment via CSP global;
Record traditional first-year and transfer student enrollment;
Tripled pre-seminary enrollment over five years;
Doubled churchwork enrollment.
Through both CSP and CSP Global, the university is catering to more students across high-demand career paths in business, K-12 education, nursing, and health sciences. Concordia St. Paul continues to offer an expanding roster of degree programs, carefully vetted and curated to meet the emerging needs of businesses, organizations, school districts, communities, health care providers, and more.
"When we embarked on our growth journey a decade ago, we intensified focus on affordability, accessibility, career relevance, and evolving economic and business drivers," noted Dr. Eric LaMott, Provost and Chief Operating Officer for CSP. "Today, we draw from a rich and diverse array of communities locally, regionally, nationally, and internationally. Concordia St. Paul is ideally positioned to continue carefully expanding our academic programming while always focusing on affordability and accessibility. Access to a high-value undergraduate or graduate degree is the great equalizer in our society today."
"CSP Global is an important element of the growth plan moving forward, which is why we continue to broaden our masters and doctoral programs – at the same time bringing exceptional undergraduate options to adult learners of all ages and backgrounds," added Dr. Kimberly Craig, Vice Provost for CSP Global. "This academic year, we will offer an expanded, deep set of masters programs related to emerging fields in business technology, such as AI, data science, analytics, and enterprise architecture. The university is also pioneering exciting options around affordability to make a private university education attainable for a much wider range of humans."
As Concordia St. Paul enters its 131st year serving students, it continues to break barriers related to accessibility, affordability, and equity in higher education. The university intends to continue its growth trajectory to double enrollment again by 2030.