University News
CSP recently announced plans to realign the structure of our university into six clearly defined colleges with all fields of study/majors placed into those colleges. The changes are designed to secure a bright future for this institution for years to come. As noted last month, CSP will comprise the following colleges: Business & Technology, Education & Humanities, Kinesiology, Nursing, Health & Science, and Human Services & Behavioral Sciences.
This plan has been crafted over the course of several months, tapping expertise from within CSP as well as leading outside experts. This structure will be methodically implemented over the course of several months. The objectives are very straightforward:
Set a foundation for accelerated growth of CSP (our stated goal is to reach enrollment of 10,000 in the coming years).
Foster enrollment growth in fields of study that are expected to be in high demand among businesses and organizations moving forward.
Provide a structure that supports academic programs and fields of study that are very important but not likely to grow.
Establish a more intuitive structure for all academic programming to help people understand who CSP is and the value we offer.
We're blessed in many ways. CSP enrollment has doubled over the past decade, during a time when many other institutions have contracted or even closed. CSP is well positioned for continued growth, but it will involve some change for virtually everyone to some degree.
To help illuminate our path forward, we will highlight each of the six colleges over the course of the next six weeks. We'll share information about the leadership, academic program structure, challenges, and opportunities for each one.
First Installment: College of Kinesiology
To introduce this series of articles, we will focus this week on the College of Kinesiology. The study of Kinesiology encompasses a wide range of growing career fields with tremendous opportunities for individuals who are interested in human motion, wellness, health, sports management, and related areas.
College Leadership: Dr. Lana Huberty, Dean of the College of Kinesiology
Joined CSP in 2013
PH.D., Kinesiology, Sport Management emphasis, University of Minnesota
M.S., Sport and Recreation Management, St. Cloud State
B.S., Recreation, Parks, and Leisure Services, Minnesota State-Mankato
Dr. Huberty is an educator at her core. She brings exceptional acumen that blends academic learning with a keen understanding of what employers and organizations seek of college graduates. Dr. Huberty is focused on applying skills and knowledge within the College of Kinesiology's exceptional faculty to deliver real-world, relevant career paths for CSP students.
Academic Programs:
The College of Kinesiology will be home to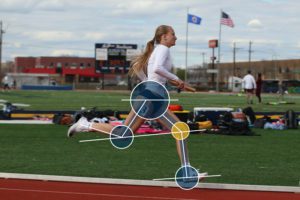 the following areas of study (majors/disciplines) to support a wide range of career opportunities. Those can include career paths such as exercise physiology, athletic training, coaching/scouting, dietician/nutrition, health education, fitness training, as well health/biological/recreation specialties for secondary teachers.
With programs ranging from traditional and online B.A. and B.S. degrees to non-traditional, online graduate programs for masters and doctoral (EdD and PhD). Specific B.A. and B.S. degree programs will include:
Exercise Science
Pre-Athletic Training
Sport Management
Coaching & Sport Psychology
In addition, the college of Kinesiology will offer masters level degree M.A. and M.S. programs, including:
Orthotics & Prosthetics
Sport Management
Coaching & Athletic Administration
Exercise Science
In addition to an existing EdD program for Kinesiology, the PhD offering will launch in Fall 2022.
As part of the new alignment, health sciences programming will be separated out from Kinesiology and will continue under the College of Health & Science.
Challenges (5-10 years)
For universities like ours, future success will hinge on delivering high-value degree programs focused on career readiness – and doing so affordably and in ways that help students gain their degrees with rapid time-to-completion.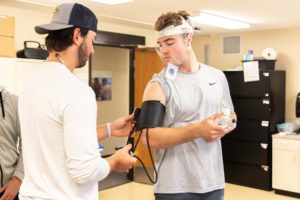 CSP is diligently focusing on maintaining career-relevant curriculums, continual enhancement of programs with the latest pedagogy, and developing new programs with an eye toward future career fields.
The College of Kinesiology and its academic program offerings are well positioned to address these specific challenges. It has already served as an incubator for new ways of delivering high-value higher education through traditional and non-traditional channels. The College of Kinesiology must stand out in a competitive market with many colleges and universities offering such programming as online exercise science and sport management degrees, with flexibility to choose between online or face-to-face courses.  For working professionals, we offer graduate degrees asynchronously and online.
Opportunities (5-10 years)
Even before the pandemic, our society has been shifting in how people live and work. For many people, reprioritization on wellness and fitness has been amplified even further because of the pandemic. Employers of all types will now need to better support employee health and activity as more people choose to work remote or have flexible work options.
Degrees in fields related to Kinesiology open up significant opportunities for advancement. Here are a few quick examples:
A personal trainer who has certification will have a hard time advancing in organizations, but a bachelors, masters, or doctorate can propel their career in extraordinary ways.
Someone who is passionate about mobility for people who have had injuries or medical issues can change lives through prosthetics, physical therapy, or sport training.
A community minded individual can lead parks & recreation planning and programming for their city – or perhaps they change lives through sports coaching.
The sports-focused person can pursue a wide range of careers in youth, community, interscholastic, collegiate, or professional areas of sport management.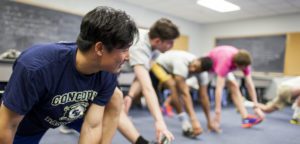 These are just a few quick examples of the opportunities CSP can capture under the College of Kinesiology. The faculty within the college blend academic excellence with professional experience in these fields.  "Most of us got into our field because we enjoy sports, activity, and promoting healthy lifestyles," noted Dr. Huberty. "We are driven to help people find rewarding careers out of their passion for activity. The realignment to the College of Kinesiology brings tremendous opportunity and clarity of the value CSP can offer."
Dr. Huberty adds that students of such programs are often applied learners. "Our students thrive when we apply hands-on study in activity-based settings, or when we tour pro sports facilities to learn about the business of sports, or when we study in state-of-the-art orthotics and prosthetics labs. We help students find their potential as they want to help others live healthy, active lives."
Building on Solid Foundation
Programs that will exist within the redefined College of Kinesiology have grown well over the past decade. The charts below illustrate the emergence of CSP's undergraduate and graduate programs focused on Kinesiology-related fields.
Traditional Enrollment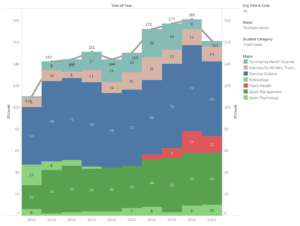 Adult Undergraduate Enrollment

Graduate Enrollment