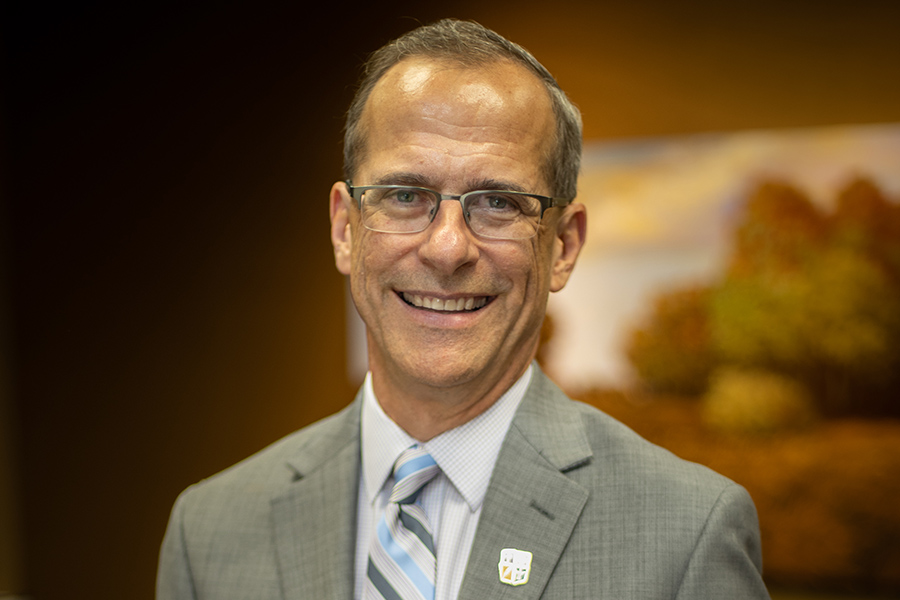 Office of the President, University News
A year ago last week, I was installed as the tenth president of Concordia University, St. Paul.  What a moving and memorable day. It is hard to believe all that has taken place during the past twelve months. Through each of the challenges and blessings our gracious God has been with us and will always be with us. I praise God that we were able to begin our spring semester in-person. It is a tremendous blessing to have our campus once again busy and vibrant!
Despite the challenges that the COVID-19 pandemic has caused over the past year, our CSP community was resilient last semester, and I have optimism that a great semester awaits us once again. Thank you for your excellent work in teaching, serving and caring for our students in mind, body, and spirit.
We are celebrating another record spring enrollment and know even more positive results are on the horizon. Our men's and women's basketball and indoor track teams are competing; it's wonderful to cheer for the Golden Bears once again. I can't wait to watch and attend more art shows, theatrical and musical performances, and support our students as they engage in meaningful service to their neighbors and enjoy the wonderful co-curricular activities at CSP.
Generous support from donors around the world during the past year has been nothing short of remarkable and makes so much possible for our students. These gifts have helped students in dire need due to the economic downturn, provided scholarships that increase the accessibility and affordability of a CSP education, enhanced our campus environments in St. Paul and Portland, and enabled us to remain student-focused, creative, nimble and agile despite dynamic circumstances.
Two generous donor couples pledged $100,000 in matching gift challenges for gifts to the Opportunity Fund through January 15. I am pleased to share that the match generated 646 gifts totaling $237,000! These results represent an increase of 77 gifts and nearly $70,000 compared to last year's challenge match. Wow! Thank you to all who support CSP's mission as a Christ-centered Lutheran university with their time, treasure and talents.
I am excited for this year and new semester, and am patiently and eagerly awaiting the day that I can gather with you and our whole community to celebrate what God is doing at CSP. May you have a blessed and healthy 2021, looking to Jesus in all circumstances (John 6:68)!