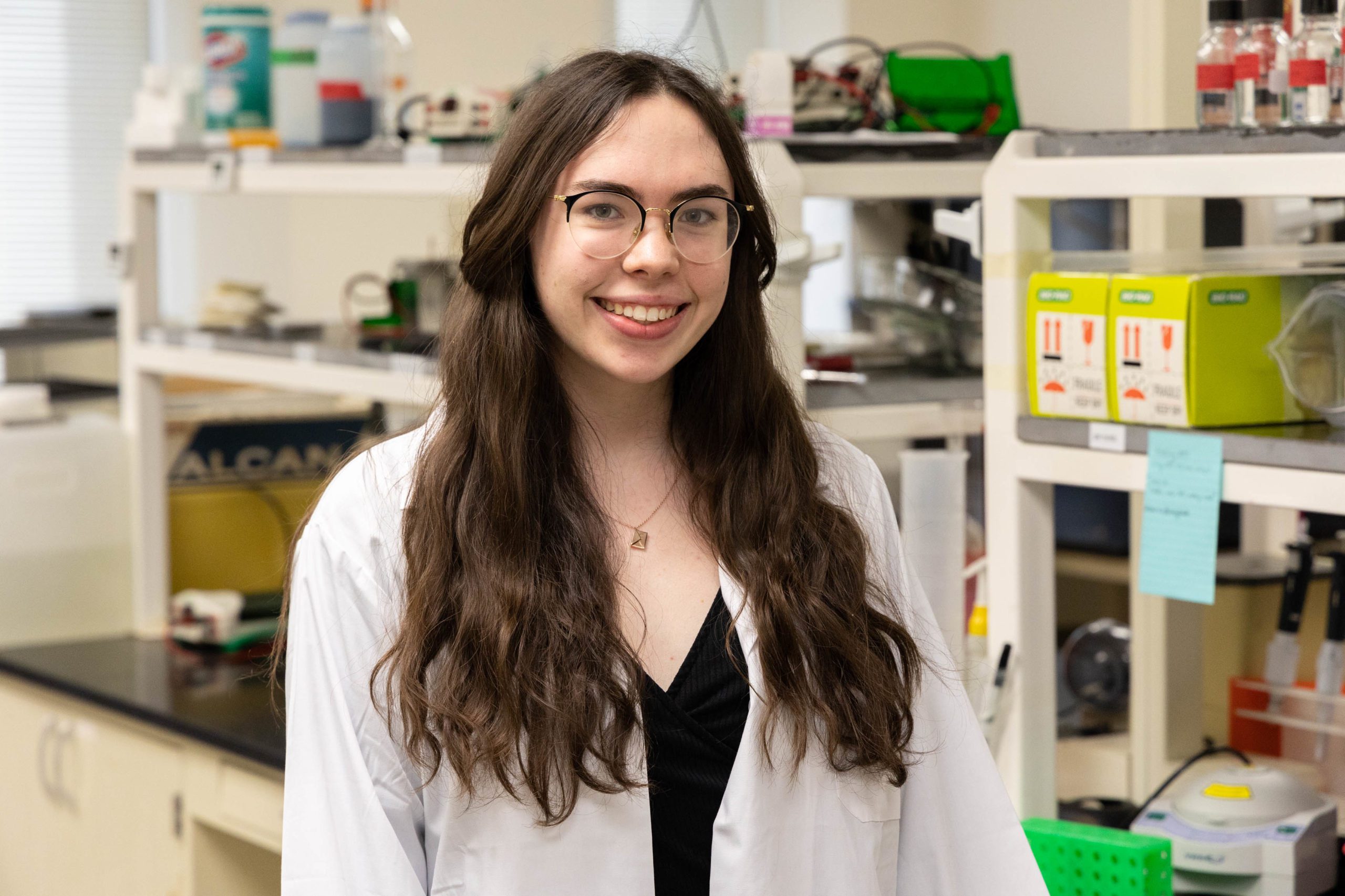 When current CSP junior, Abby Lewerenz, was looking at colleges, Concordia stood out to her after touring the St. Paul campus. Compared to some of the larger Universities in the area, she was immediately drawn in by the small campus and friendly atmosphere that Concordia offers. "Right away I knew CSP was the right fit for me just because of the size and overall atmosphere around campus." 
Lewerenz is currently enrolled in the Biology Bachelor's of Science program, set to graduate in 2023. She has accepted an internship position within the Hormel Institute SURE Program where she will be participating in research alongside scientists in her field. Thanks to research opportunities and plenty of lab experience, Lewerenz says her mentors in the science department at CSP have helped prepare her for this role.  
When she's not studying, researching, or tutoring other students, Lewerenz enjoys participating in various clubs around campus. She enjoys the numerous events CSP hosts and uses the opportunities to talk to people she normally wouldn't have the chance to. She loves the overall welcoming and family-like community that CSP has cultivated. 
When asked to share a piece of advice for incoming CSP students, Lewerenz said, "I think the best thing I have to share is to take advantage of the services offered by CSP." She has been able to wear many hats while at CSP, including being a lab assistant, a learning assistant, and a tutor. 
After graduation, Lewerenz plans on pursuing a graduate program in Cellular and Life Sciences. She hopes to use her knowledge and expertise to do research work or teach at a University. "CSP is helping me to reach my goals by providing me with incredible mentors along my journey in the science program."