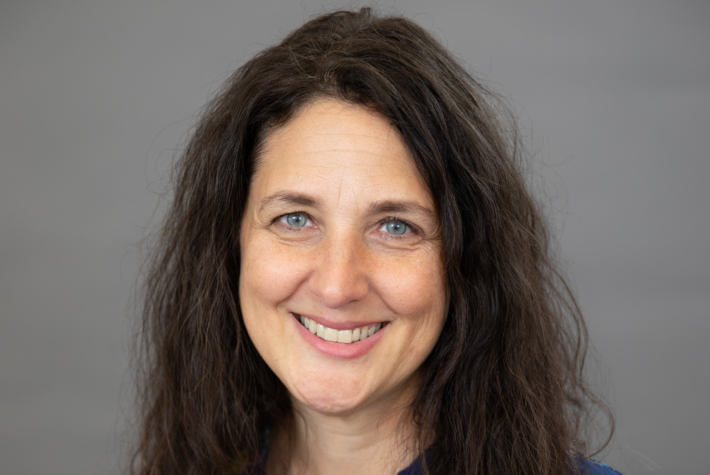 Christy Larson (MAN, RN, PHN, CNE) joined the College of Health and Science at Concordia University, St. Paul as nursing faculty in November of 2018.
Christy's previous academic experience has included faculty roles (didactic, lab, and clinical) in Associate of Science in Nursing and Bachelor of Nursing programs. In addition to her collegiate teaching, she has been a registered nurse for 14 years with a diverse practice background including staff, leadership, orientation, nursing education, and clinical information systems roles.
Christy's nursing experience has spanned both traditional and non-traditional nursing practice roles including inpatient float pool, outpatient (clinic system) float pool, nursing education, nurse manager, and clinical information analyst in the AllinaHealth, Park Nicollet (now Health Partners), and Hennepin Health systems.
Christy understands the rigor of pursuing an academic degree and is able to relate to the student experience as she works to obtain her terminal degree in nursing.
ACADEMIC/PROFESSIONAL CREDENTIALS
DNP, Liberty University, Lynchburg, VA (in Progress, ECD 2020)
MAN (dual leadership and education emphasis) – Bethel University, St. Paul, MN (2011)
BSN– University of Minnesota, Minneapolis, MN (2004)
Certified Nurse Educator, National League of Nursing (2017)
Minnesota Public Health Nurse, 2004-present
Minnesota Registered Nurse 2004-present
ACADEMIC FOCUS
Christy is passionate about instilling in nursing students self-efficacy and confidence with clinical knowledge and skills, professional behavior, and a passion for the care of others.
Christy lives out this passion in her own life through mission trips to Indonesia (2007) and annually to Haiti (since 2016) to provide health checks to those that are unable to access the healthcare system in their country, as well as volunteering her time during the summer as a camp nurse at Christian hockey camps across the nation (annually since 2012).