Executive Vice President Dean of Diversity Professor of Education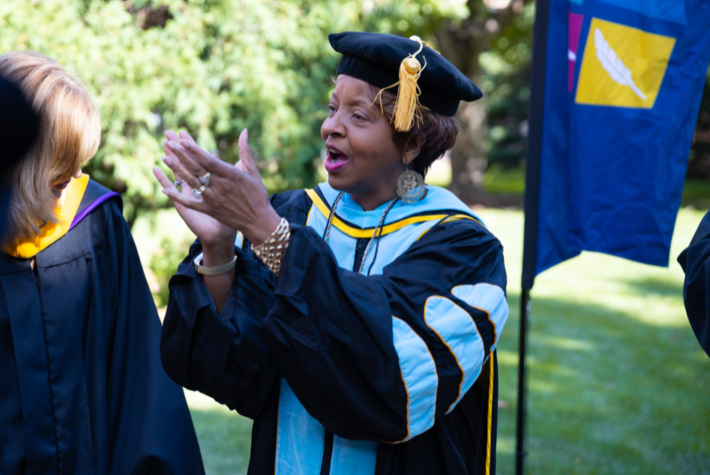 Dr. Cheryl T. Chatman has served as the Executive Vice President and Dean of Diversity at Concordia University, St. Paul since 2000.  She works closely with the president and campus to help provide a climate necessary for institutional excellence and serves as a link between and among the campus and the larger community.
Cheryl is a recent recipient of the Lifetime Achievement Award by the Council of Black Minnesotans; Iowa State University's Alumni Achievement Award; and the UMOJA Community Award for maintaining Unity in families, community, nation and race.  Models Cities, the Minnesota Performance Institute and Life Skills Development Center honored her for dedication and service to the community, and she has also been recognized by the university Staff Organization Executive Board for Excellence in Action, for a caring heart, love for people, being the heart of the campus, and assisting in reflecting Concordia as a Christian university.
Other Activities and Achievements
Co-chair of the 50th Year Anniversary of the Selma March commemorated in St. Paul (1500 attendees)
Planning Committee for Everybody's In (community events involving agencies, organizations, educational institutions, etc)
Governor Commission for the Martin Luther King Celebration (10 years)
Board member of ARTS US and Lutheran Education Foundation of Minnesota (LEFM)
ACADEMIC CREDENTIALS
Ed.D., Educational Administration, University of North Carolina at Greensboro (1991)
M.S., Child Development, Iowa State University (1976)
B.S., Psychology, Bethune-Cookman College (1974)
ACADEMIC FOCUS
Campus and community diversity, multicultural and leadership presentations, activities, events, training and conferences.
Address: AD 251
Phone: 651-603-6151 Extension 6151
Email: [email protected] (Preferred)