Professor Doctor of Physical Therapy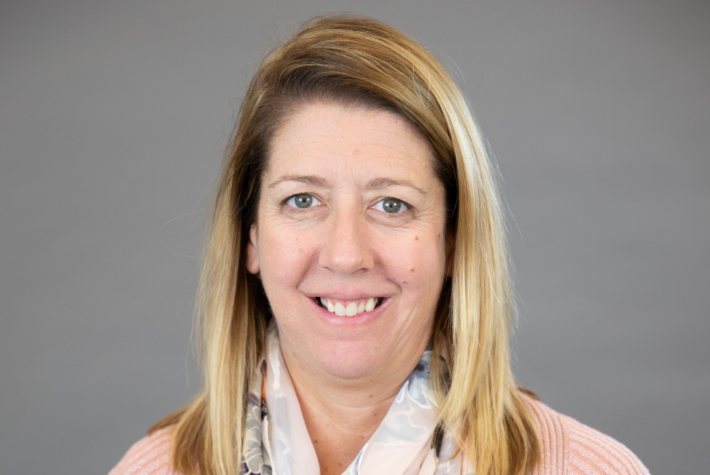 Dr. Kristin Lefebvre joined the Doctorate of Physical Therapy program as a fulltime faculty member in 2018.  She received her BA at University of Delaware, Masters in Physical Therapy at University of Delaware and her PhD in Health Policy from the University of the Sciences in Philadelphia.  She received her Cardiopulmonary Clinical Specialty certification in 2007 and recently recertified in 2017.
Dr. Lefebvre has over 15 years of teaching in accredited physical therapy programs. She collaboratively teaches in the Pathophysiology, Integumentary and Cardiopulmonary threads and is the coordinator of the Capstone sequence.  Her clinical practice is in acute care and she continues per diem work at Methodist Hospital in the Park Nicolet Health System, St. Louis Park, MN.
Currently, Dr. Lefebvre's research focuses on the cardiopulmonary system. She has recently published a clinical practical guideline for the examination and intervention with the patient with heart failure in Physical Therapy Journal. She has also recently been appointed as an associate editor of the Cardiopulmonary Physical Therapy Journal. Some recent disseminations include:
Lefebvre KM, Wellmon R, Bartlo P, Bednarek M, Hoffman J, Karnes J, Vandenberg L. The effects of guarding on the outcomes of the six minute walk test. CPTJ. 2020. Accepted pending publication.
Shoemaker M, Dias K, Lefebvre KM, Heick J, Collins S. Physical Therapy Clinical Practice Guidelines for the Management of Individuals with Heart Failure. PTJ. 2020;100(1): 14-43.
Wellmon R, Lefebvre KM, Ferry D. High-fidelity simulation can positively change student attitudes toward interprofessional learning and collaboration. J Nurs Educ. 2017;56(8):456-65.
Dr. Lefebvre serves on the Research Committee of the Cardiopulmonary Section of the APTA and is a reviewer for several journals including Archives of Physical Medicine and Rehabilitation, Journal of Healthcare for the Poor and Uninsured and Topics in Geriatric Rehabilitation (where she is also a member of the editorial board).  She enjoys volunteering with Warrior Dog Rescue in Shakopee, MN and teaching the Adult Sunday School class at her church.
Email: [email protected]